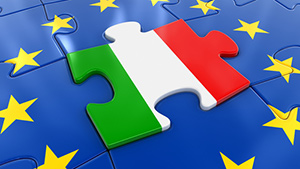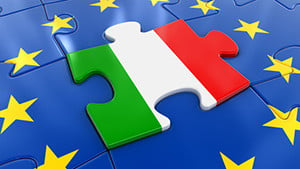 The Quitaly vote today could send the markets into temporary free fall, just like Brexit did back in June. Following the Brexit vote, the Dow Jones Industrial Average fell 870 points from 18,011 to 17,140. And investors wiped out a record $3 trillion from the global markets, according to CNN Money.
But Money Morning Chief Investment Strategist Keith Fitz-Gerald doesn't see this as a time for panic. To him, the historic Quitaly vote is just another opportunity to profit...
"This is scary stuff," Fitz-Gerald said, "which is why the overwhelming majority of investors will run for the hills when the markets go haywire if the vote goes through. That's of course why their portfolios are a fraction of what they could be, and why they repeatedly miss out on the ginormous gains they so desperately seek."
Instead of making a "run for the hills," Fitz-Gerald has developed a three-point plan to profit from the Quitaly vote results. It's the same strategy he has been using over his three decades as a market analyst.
We'll look at his strategy in just a moment. But first, let's take a closer look at what the Quitaly vote is...
Here's a Breakdown of the Quitaly Vote
On Dec. 4, millions of Italians will vote in one of the most historically significant constitutional reforms since the end of World War II.
The Quitaly vote today, if passed, will make it easier for Italian Prime Minister Matteo Renzi to overhaul the Italian government and reform Italy's ailing economy.
The constitutional changes would remove powers from the Senate, meaning that laws would only need to be approved by the lower house of parliament. The current system requires approval from both houses.
Don't Miss: How to Make a Killing When Everyone Else Is Panicking
The Quitaly vote is another case of populism vs. the establishment, similar to the Brexit vote and the contentious U.S. presidential election. Renzi's push is a last-ditch effort to save his political legacy against his waning popularity and growing support from a large populist party called the Five Star Movement. Analysts believe if the Quitaly vote doesn't pass, then Renzi will resign.
The most recent polling in Italy shows 53.5% of Italians in support of the referendum, with 45.5% of Italians opposed, according to CNBC.
To be sure, populism seems to be the new zeitgeist sweeping the world - and this isn't in Renzi's favor.
If the Italy constitutional referendum doesn't pass, it could send shockwaves throughout global markets.
In fact, we could see another Brexit-like pullback. As we mentioned before, Fitz-Gerald is already preparing for this possibility and has the best way to profit from the Quitaly vote.
Here's his three-point strategy...
How to Profit from the Quitaly Vote Today