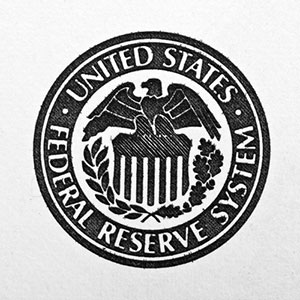 The FOMC meeting announcement was just released following the two-day December Fed meeting. Here's what we know so far...
As widely expected, the Fed raised its benchmark lending rate 0.25% to a new range of 0.50% to 0.75%. That makes a new midpoint of 0.625%. Market odds heading into today's FOMC meeting announcement were 95%, according to CME Group's FedWatch Tool.
The Fed says the labor market has continued to strengthen, but it doesn't expect much more improvement. The unemployment rate currently sits at a nine-year low of 4.6%.
Household spending has been rising moderately, but business-fixed investment has remained soft, according to officials.
Inflation has increased since earlier this year but is still below the committee's 2% longer-run objective. That partly reflects earlier declines in energy prices and in prices of non-energy imports.
Market-based measures of inflation have climbed considerably but still are low. Most survey-based measures of longer-term inflation expectations are little changed, on balance, in recent months.
The FOMC expects that economic conditions will evolve in a manner that will warrant only gradual increases in the federal funds rate. The federal funds rate is likely to remain, for some time, below levels that are expected to prevail in the longer run.
The Fed is projecting three interest rate hikes in 2017, with the average rate expectation at 1.37%.
Fed Chair Janet Yellen followed the FOMC meeting announcement with a press conference at 2:30 p.m. Her comments will be picked-after over the next four weeks for clues on when we might see the next rate hike.
Up Next: Get the Best Investing Research Today to Grow Your Money
Here's when investors can expect the next Fed rate hike in 2017...
FOMC Meeting Announcement Hints at Next Fed Rate Hike