The relationship many of you have with your retirement investment advisor will change on April 10, 2017. It could result in your advisor charging you higher fees while providing you with less guidance - or in you getting no guidance at all.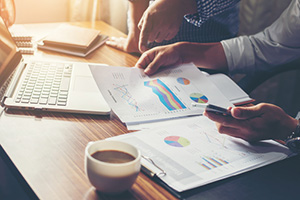 Under the new fiduciary rule, particular financial advisors who handle retirement accounts will have to "act in their client's best interest" - a stipulation that surprised retirees who didn't realize their advisors were not already following such standards.
There is a good chance you or someone you know will be affected by the DOL fiduciary rule. About 57.8% of millennials, 70.2% of Generation-Xers, and 72% of baby boomers have money in retirement accounts, according to GoBankingRates.
It's important for all retirement plan participants and Individual Retirement Account (IRA) holders to understand this looming relationship change with their advisors well before April. So let's take a look...
The Role of Advisors Under the DOL Fiduciary Rule
The Department of Labor (DOL) has been working on the fiduciary rule (in some form) for about six years, at the request of President Barack Obama. The president wanted to stop financial advisers who tend to put their own interests ahead of their clients' - especially older retirees.
When speaking in 2015 to AARP (formerly known as the American Association of Retired Persons), President Obama said, "It's a very simple principle: You want to give financial advice, you've got to put your client's interests first. You can't have a conflict of interest."
The DOL outlined how it would work on April 6, 2016. Both the House and the Senate have sought to kill the rule in the months since its passing, but, each time, the POTUS exercised his executive veto power to keep the measure afloat.
Congress members opposed the rule because they believe it is complicated, expensive, and a possible deterrent to middle-class families getting affordable financial advice.
"The DOL's fiduciary rule is simply Obamacare for retirement savings," Rep. Ann Wagner (R-MO) said earlier this year. "It is clear that this top-down, Washington-knows-best power grab only hurts those they claim they will protect - low- and middle-income families who are looking for sound investment advice in the midst of a savings crisis."
Under the DOL's new standard, any broker who advises clients on 401(k) plans, IRAs, or other qualified retirement monies is expected to act as a fiduciary - meaning they are expected to act in a responsible, ethical, and legal manner when managing a client's assets.
Right now, there's a good chance your advisor is currently only required to operate under a "suitability" standard, which means they are required to:
Understand your financial situation
Be aware of your investment experience
Know your financial objectives
But advisors acting as a fiduciary will have to put their client's best interest first by:
Acting with prudence
Providing full disclosure
Avoiding conflicts of interest
Fully disclosing and fairly managing, in their client's favor, unavoidable conflicts
Previously only Registered Investment Advisors (RIAs) were held to these "fiduciary" standards. The DOL fiduciary rule closes that gap between brokers and RIAs.
It also makes all the retirement advisory accounts fee-based, not commission-based. That way brokers are compensated on a percentage of your assets, not on each transaction.
Here's how this changes things between you and your retirement broker/advisor...
The conversation you have with your broker, under the current suitability standard, might involve a mutual fund recommendation for your IRA, for example - a suggestion based off your risk assessment and investing goals.
Under the new fiduciary rule, however, this conversation will have to go much further...
For instance, your fiduciary will have to prove they are recommending what is most cost-effective for you, regardless of how it affects the firm. So they will have to disclose any conflicts of interest that pertain to them - such as ties to assets in the mutual fund they recommend.
The goal of the DOL fiduciary rule is good: put clients' interests first. The fiduciary rule aims to remove the habit of some brokers to recommend funds that benefit their firm, and instead focus on what best meets the client's goals - so the client can make the most money.
But the way the rule is set up could actually hurt many retirees. Since it means more work for and accountability on the broker/retirement advisor, it can mean higher fees for you...
The Estimated Costs for Investors from the DOL Fiduciary Rule