The relationship many of you have with your retirement investment advisor will change on April 10, 2017. It could result in your advisor charging you higher fees while providing you with less guidance - or in you getting no guidance at all.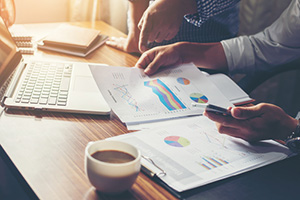 Under the new fiduciary rule, particular financial advisors who handle retirement accounts will have to "act in their client's best interest" - a stipulation that surprised retirees who didn't realize their advisors were not already following such standards.
There is a good chance you or someone you know will be affected by the DOL fiduciary rule. About 57.8% of millennials, 70.2% of Generation-Xers, and 72% of baby boomers have money in retirement accounts, according to GoBankingRates.
It's important for all retirement plan participants and Individual Retirement Account (IRA) holders to understand this looming relationship change with their advisors well before April. So let's take a look...
The Role of Advisors Under the DOL Fiduciary Rule
The Department of Labor (DOL) has been working on the fiduciary rule (in some form) for about six years, at the request of President Barack Obama. The president wanted to stop financial advisers who tend to put their own interests ahead of their clients' - especially older retirees.
When speaking in 2015 to AARP (formerly known as the American Association of Retired Persons), President Obama said, "It's a very simple principle: You want to give financial advice, you've got to put your client's interests first. You can't have a conflict of interest."
The DOL outlined how it would work on April 6, 2016. Both the House and the Senate have sought to kill the rule in the months since its passing, but, each time, the POTUS exercised his executive veto power to keep the measure afloat.
Congress members opposed the rule because they believe it is complicated, expensive, and a possible deterrent to middle-class families getting affordable financial advice.
"The DOL's fiduciary rule is simply Obamacare for retirement savings," Rep. Ann Wagner (R-MO) said earlier this year. "It is clear that this top-down, Washington-knows-best power grab only hurts those they claim they will protect - low- and middle-income families who are looking for sound investment advice in the midst of a savings crisis."
Under the DOL's new standard, any broker who advises clients on 401(k) plans, IRAs, or other qualified retirement monies is expected to act as a fiduciary - meaning they are expected to act in a responsible, ethical, and legal manner when managing a client's assets.
Right now, there's a good chance your advisor is currently only required to operate under a "suitability" standard, which means they are required to:
Understand your financial situation
Be aware of your investment experience
Know your financial objectives
But advisors acting as a fiduciary will have to put their client's best interest first by:
Acting with prudence
Providing full disclosure
Avoiding conflicts of interest
Fully disclosing and fairly managing, in their client's favor, unavoidable conflicts
Previously only Registered Investment Advisors (RIAs) were held to these "fiduciary" standards. The DOL fiduciary rule closes that gap between brokers and RIAs.
It also makes all the retirement advisory accounts fee-based, not commission-based. That way brokers are compensated on a percentage of your assets, not on each transaction.
Here's how this changes things between you and your retirement broker/advisor...
The conversation you have with your broker, under the current suitability standard, might involve a mutual fund recommendation for your IRA, for example - a suggestion based off your risk assessment and investing goals.
Under the new fiduciary rule, however, this conversation will have to go much further...
For instance, your fiduciary will have to prove they are recommending what is most cost-effective for you, regardless of how it affects the firm. So they will have to disclose any conflicts of interest that pertain to them - such as ties to assets in the mutual fund they recommend.
The goal of the DOL fiduciary rule is good: put clients' interests first. The fiduciary rule aims to remove the habit of some brokers to recommend funds that benefit their firm, and instead focus on what best meets the client's goals - so the client can make the most money.
But the way the rule is set up could actually hurt many retirees. Since it means more work for and accountability on the broker/retirement advisor, it can mean higher fees for you...
The Estimated Costs for Investors from the DOL Fiduciary Rule
[mmpazkzone name="in-story" network="9794" site="307044" id="137008" type="4"]
Many firms have already started to let clients know major changes are coming, even if the precise fee increases haven't been outlined.
On Oct. 5, 2016, a Merrill Lynch spokeswoman said:
"We have determined that for most of our Merrill Lynch clients, the best way for us to deliver retirement-related investment advice that meets the fiduciary standard is through our Investment Advisory Program."
While Merrill didn't provide details on its "Investment Advisory Program," there's reason to think programs like these will cost the client more...
On Aug. 1, 2016, Principal Financial Group (NYSE: PFG) said for wealth management firms to fully comply with the fiduciary rule, each institution will be looking at additional costs ranging from "an estimated $1 million a month for the next 18 months to 24 months and between $5 million to $10 million a year afterwards."
But Ameriprise Financial (NYSE: AMP) said costs of the rule were much higher than Principal's estimates. On Aug. 1, 2016, Ameriprise claimed that DOL rule compliance-related issues had "cost [it] $11 million in the first half of 2016."
And the new rule costs will trickle down to investors...
Economist Incorporated magazine wrote in its summer 2016 issue that the rule's cost to investors would be "over $5.6 billion a year." Part of that cost will come in a "wrap fee," where brokers charge clients based on a percentage of assets.
This poses an even greater problem for average retirees: What if you have a small retirement account and can't afford higher fees?
A survey done by GoBankingRates on March 14, 2016, noted that 21% of men and women between the ages of 35 and 54 have less than $10,000 saved for retirement, while 17.3% of those 55 or older have less than $10,000 saved. An InvestmentNews survey found 40% of advisors said "they will not, or probably will not, continue to service small individual retirement accounts - those less than $25,000" under this new rule.
For those retirees not holding what their brokerage firms consider enough assets to make their time and added liability worth it, they may find their money handled by a robo-advisor ...
How the Fiduciary Rule Will Trigger the Rise of Robo-Advisors
A robo-advisor is an automated investment service that manages your stock and bonds for you using computer algorithms.
Before being assigned to one such advisor, investors fill out an online questionnaire about their income, goals, and comfort with risk-taking. After doing, so the computer software then selects the best investment "advisor" - one that will ostensibly continue to balance its clients' portfolios in ways that meet their individualized investment goals.
But it's hard to imagine an automated investment advising system that doesn't offer human contact, but is successfully able to act in the clients' best interests, or help clients navigate markets during a downturn, when panic often drives investors away from profits.
There is one thing that could stop the DOL fiduciary rule from going as planned: President-elect Donald Trump.
While Trump's stance on the rule isn't clear, he has talked at length about ending much of President Obama's regulation. Many conservative groups have asked Trump to repeal the fiduciary rule once he takes office.
While we keep you updated on the future of the DOL fiduciary rule – and how you can avoid the fees possibly coming to your investing accounts – we also direct you to a can't-miss opportunity that all retirees and anyone nearing retirement will want to review closely before April 2017.
You see, millions of current and future retirees could become the victims of a nationwide blackout that's been orchestrated by the federal government. Caught in the cross-hairs is a unique class of investments that provide the opportunity to earn aggressive monthly income combined with huge lump-sum payouts.
Billionaires like Peter Lynch and even President-elect Donald Trump are taking advantage of this Great Depression-era "program" to build massive fortunes. However, a small group of regular Americans have begun to use them as well. And they're making millions.
It's critical you find out about how to "enroll" now... Because this fast-approaching "Retirement Blackout" may cause you to miss out on $68,870, or more, a year. Learn more here...
To get more up to date news on how government is toiling with retirement, follow us at @moneymorning or on Facebook.