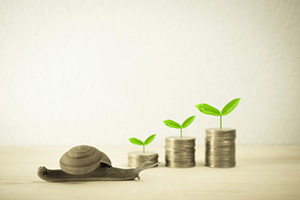 Finding the best stocks to invest in now is crucial to your investing success in 2017. While the Dow is still close to the 20,000 mark, there is a lot of uncertainty in the market.
Trump's inauguration will happen on the 20th of this month, and the effects of a new administration on the stock market is always uncertain. On top of that, the Fed is considering raising interest rates at least three times this year.
Despite all of the uncertainty in the stock market today, investing is still the best path to reaching your financial freedom. You may just need to adjust your approach slightly.
Trending Now: The Best Stocks to Buy for January 2017
Long term, the U.S. stock market has been a tremendous source of wealth creation for thousands of investors. The Dow Jones Industrial Average gained over 200% in the last two decades and over 900% in the last three decades, even with the Great Recession of 2008 and 2009.
That said, stocks can be volatile, as the sell-off after the Brexit vote in late June proved. The focus should be on finding the best stocks to invest in that can whether a potential downturn...
How to Find the Best Stocks to Invest in Now
No matter how you view the current market conditions, investing in stocks is one of the best ways to increase your net worth and save for long-term goals such as retirement.
With that in mind, we have three tips for investors searching for the best stocks to invest in now...
Tip One: Don't try to time the market. Trying to predict when stocks will rise or drop is a fool's errand when you have a long investment timeframe. Stock markets are affected by too many forces to make market timing a game anyone can win in the long run.
Take the tale of Microsoft (Nasdaq: MSFT) after Brexit. Microsoft dropped more than 6% in the subsequent four days, which was more than the market-wide sell-off of nearly 5%.
If you had tried to time the market, you might have gotten out before the vote knowing the market does not like surprises. Or, you might have figured that Brexit was enough of a financial hit globally that it was time to reduce your stock holdings altogether. After all, the media was full of predictions that the vote meant turmoil in Britain, global financial uncertainty, and perhaps the end of the EU, which has provided economic stability across Europe for four decades.
Despite the uncertainty, getting out of Microsoft would have been a mistake. Over the next month MSFT rose nearly 17%. Market timers likely would have missed that upward move.
While the volatility of the markets will happen, no one can predict when your portfolio will fall - or rise.
The other piece of "don't try to market time" advice is that as an investor, you own part of the companies that you have chosen as the best stocks to invest in now. As an owner, you should look at the overall viability of the companies, not just the recent days or weeks.
That means picking companies with long-term potential is one of the most important components of investing...
Tip Two: Pick companies that make products people need. Even in times of high market volatility, the best stocks to invest in are usually as easy to find as the products and services you use every day. Investing in companies that are making products people can't live without will buffer you from economic downturns.
The healthcare industry has been one of the best places to invest in recent years. Spending on healthcare in the U.S. increased by 5.8% in 2015, while the Dow fell by a little over 1%. No matter what the market is doing, people cannot live without their medicine or healthcare providers.
Tip Three: Choose stocks that will benefit from unstoppable trends. Money Morning Chief Investment Strategist Keith Fitz-Gerald urges investors to seek out the "Unstoppable Trends." These are trends fueled by aspects of life that are not going away. Things like the increasing world population; scarcity/allocation of resources; medicine; technology; and war, terrorism, and ugliness are trends that are likely to continue for the foreseeable future.
The Internet of Things (IoT) and cloud computing, for example, are energizing several tech companies. The IoT are services that will connect devices and items together, much as devices and people are connected now.
The Internet is changing the way we do everything, including the way we shop. Online shopping for the holidays was up almost 7% from 2015 to 2016, making technology an attractive long-term investment.
While we are on the topic of picking stocks, here are our top 3 stocks to invest in now...
Best Stocks to Invest in Now, No. 3: Raytheon Co. (NYSE: RTN)
Raytheon Co. (NYSE: RTN) is one of the best stocks to buy because it will benefit from terrorism - an unfortunately strong and growing threat. The company makes state-of-the-art weapons capabilities, electronics, and mission system integration.
One of the biggest potential gains for the company is the potential $5 billion contract it is currently negotiating. The contract would be to develop a missile defense system for Poland and could be awarded as soon as the first half of this year.
RTN is one of Money Morning Chief Investment Strategist Keith Fitzgerald's favorite stocks for 2017. At the current price of $148.16, RTN shares are up 8.4% in the last 6 months.
Keeping with the unstoppable trends, the no. 2 best stock to invest in now is in the technology sector...
Best Stocks to Invest in Now, No. 2: Facebook Inc. (Nasdaq: FB)
Facebook Inc. (Nsadaq: FB) also beat analyst expectations in its earnings. FB reported $0.97 earnings per share (EPS) versus the forecasts of $0.82 for Q2 of 2016. Revenue reported was $6.44 billion, beating forecasts of $6.02 billion.
Money Morning Director of Technology & Venture Capital Research Michael A. Robinson notes that FB is expecting to benefit from the expected increase in use of virtual reality (VR). Right now VR is primarily a play in the gaming space, but FB CEO and founder Mark Zuckerberg believes it can grow to provide teacher-student interaction in the classroom, physician-patient interaction in a patient's home, and ring-side seats for sporting events without leaving your couch.
In 2020, market intelligence company Tractica estimates total sales for VR equipment and content will reach $21.8 billion globally. Facebook is looking to be a leader in VR with its Oculus acquisition back in 2014.
FB stock has risen 18% since Robinson named it his No. 1 tech stock in late 2015. He estimates that it will reach $250 per share by 2020. Currently Facebook is trading at $120.67, making Robinson's projection an impressive gain of more than 100%.
Best Stocks to Invest in Now, No. 1: Amazon.com Inc. (Nasdaq: AMZN)
One of the best stocks to buy to benefit from the IoT is Seattle-based Amazon.com Inc. (Nasdaq: AMZN). Amazon had earnings of $252 million for the first three quarters of 2016, which is an increase of more than 200% from the same time period a year prior.
Robinson points out that Amazon is a leader in the IoT. It's a market of $14.4 trillion, of which the company's Amazon Web Service (AWS) will take a substantial share. AWS can, for example, turn on air conditioners in a room when temperature becomes too hot.
AMZN stock price is up 15.5% in the past year versus Nasdaq's rise of 9.6%.
FactSet estimates a potential target price for AMZN stock of $885.89. The current price is $780.45. That's a potential profit of 15%.
Get on the Path to Greater Wealth: Timing is everything when it comes to making money in markets - and this new, free service we created puts timing on your side...
Follow  Money Morning on Facebook and Twitter.