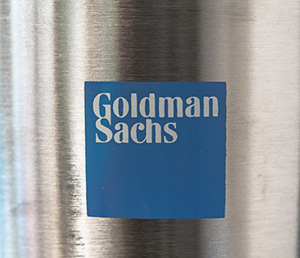 The top stocks to watch this week include banking titan Goldman Sachs Group Inc. (NYSE: GS), media giant Netflix Inc. (Nasdaq: NFLX), and conglomerate General Electric Co. (NYSE: GE).
U.S. markets are closed Monday in observance of Martin Luther King, Jr., Day. Investors can expect a deluge of earnings when markets open Tuesday, along with some key economic reports.
The Fed releases its Beige Book on U.S. economic conditions on Wednesday. Jobless claims and December housing starts are released Thursday. Also on Thursday, the European Central Bank decides on interest rates, followed by a press conference by ECB President Mario Draghi.
Urgent: These Are the Best Stocks to Buy for January 2017
U.S. Federal Reserve Chair Janet Yellen speaks at conferences on Wednesday and Thursday. And Friday, Donald Trump is inaugurated as the 45th president of the United States.
All week long, earnings reports will pile in. Here are the three top stocks to watch this week...
Stocks to Watch This Week: Goldman Sachs Group Inc. (NYSE: GS)
Goldman Sachs earnings come in Wednesday before the open. The investment bank is expected to post earnings per share (EPS) of $4.82, up from $4.68 in the same quarter a year ago. Full-year 2016 EPS is expected to come in at $15.72. That would be up sharply from $12.15 per share in 2015.
Oppenheimer analysts upped their Q4 2016 EPS estimates for Goldman late last month. The brokerage projects Goldman will earn $5.10 per share in Q4.
Like other big banks, Goldman has benefited from an uptick in trading, a rebound in the economy, and upbeat expectations under a Trump administration. A Dow Jones Industrial Average member, Goldman Sachs has been a major contributor to the benchmark's rise since Election Day. GS shares have climbed from $182 on Election Day to a recent $244.30.
Investors wondering if they should take profits might want to stick around for at least another quarter. Goldman typically reports a strong Q1.
Goldman shares are up 53.66% over the last year.
Stocks to Watch This Week: Netflix Inc. (Nasdaq: NFLX)
Netflix is on tap to post Q4 results after Wednesday's close. The streaming media giant is expected to report EPS of $0.13, nearly double the $0.07 reported in the same quarter a year ago.
Friday, Deutsche Bank upgraded Netflix to "Hold" from "Sell" and raised its price target to $110 from $92.
The firm initiated Netflix with a "Sell" rating and $90 price target on Oct. 9 based on its view that the NFLX stock price is two years ahead of fundamentals. Additionally, Deutsche believed a sale of NFLX was highly unlikely.
Deutsche has since changed its tune.
The bank said it raised its NFLX price target to reflect a higher subscriber trajectory internationally and a lower tax rate. Meanwhile, Deutsche hiked its NFLX rating because despite its view on valuation, the firm thinks Q4 results will exceed management's guidance and consensus for international subscribers. The key driver of the NFLX stock price around earnings reports has predominantly been subscribers.
NFLX shares are up 8% year to date.
Stocks to Watch This Week: General Electric Co. (NYSE: GE)
General Electric Co. is scheduled to release Q4 results Friday before the open. The global conglomerate is expected to post EPS of $0.46 on revenue of $33 billion. That compares to EPS of $0.52 on revenue of $34 billion in the same quarter a year ago.
Earnings aside, investors will be listening for an update on its pending acquisition of Baker Hughes Inc. (NYSE: BHI).
GE announced in late October that it is creating a $32 billion oil business by combining its petroleum-related operations with Baker Hughes. The move is an ambitious bet on a rebound in oil prices and the overall industry.
The new company will be one of the industry's largest players. It brings together a lucrative portfolio of capabilities spanning oil field services, equipment manufacturing, and technology. GE will own 62.5% of the merged entity, which will be publicly traded. The deal is expected to close in the middle of 2017.
Of course, regulatory hurdles must be overcome. The latest chatter is that GE is prepared to sell its water division to get regulators' nod.
The transaction is expected to add $0.04 a share to GE's earnings in 2018 and $0.08 by 2020. The company also anticipates "runrate synergies," or savings via cost cuts, of $1.6 billion by 2020.
GE shares boast a 3.06% dividend yield, and GE is down 0.76% year to date.
Editor's Note: Timing is everything when it comes to making money in markets - and this new, free service we created puts timing on your side...