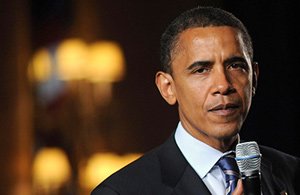 As of right now, a controversial measure planned under the Obama administration will take effect on April 10, 2017.
Some are calling this a "retirement blackout" because of the excessive fees retirees may start paying.
The controversial rule will require brokers and other retirement account managers to act in the best interest of their clients.
That sounds like a good rule for retirees, but there's a catch...
A retirement manager you trust doesn't need to provide detailed reasoning for their decisions unless you ask. But because of the controversial measure, your retirement account manager will have to spend more time explaining their decisions.
That means they could bill you more for your time, and the same service you are accustomed to receiving could cost you more.
Retirement managers and brokers also believe this new rule will limit their ability to work with clients who can't afford to pay for financial advice. According to Fortune, financial advisors may now have to use products that have commissions or other indirect costs.
This ruling is set to take place on April 10.
Urgent: Feds use obscure loophole to threaten retirees. If you have a 401(k), IRA, or any type of retirement account, this could cause you to miss out on $68,870 or more. Learn More...
However, President Donald Trump issued a memorandum on Feb. 3 that could temporarily delay the controversial measure.
In the memorandum, President Trump ordered the Labor Department to examine the fiduciary ruling. He wants to know whether or not it will affect Americans' abilities to access financial advice and retirement information.
In response, the Labor Department is now seeking to delay the new rule for 180 days.
But retirees need to be prepared for anything, as a U.S. district court judge on Feb. 8 upheld the legality of the rule, according Fortune.
So one of the best ways to be prepared is by learning more about what some call "26(f) retirement programs."
Through these programs, retirees can rewrite their financial destinies.
Here's how...
Avoid a Retirement Blackout with a 26(f) Program