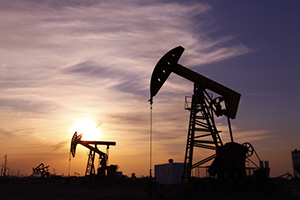 As a service to our readers, we've put together a list of 10 cheap oil stocks under $5. Here are the stocks, share prices, and year-to-date (YTD) returns for each:
This list of oil stocks contains some highly speculative plays, so we can't recommend buying them.
But for investors looking to profit from rising oil prices and less regulation from the Trump administration, we do have two oil stocks that will be great plays in 2017.
You see, oil prices hit a 10-year low in January last year, and that meant a lot of American oil companies struggled to make profits. But since then, prices have climbed 51%. With crude oil prices at $53.79 a barrel, American oil is profitable again.
That's why U.S. oil production has risen 7% since October.
And Money Morning Global Energy Strategist Dr. Kent Moors predicts oil prices could rise another 20% in the first half of 2017.
As oil prices rise and American production expands, owning the best oil stocks in 2017 will be a great way to profit. But not all oil company stocks are equal. For example, the oil giant BP Plc. (NYSE: BP) just told investors after its latest round of earnings (Feb. 7) that it won't be profitable unless oil rises above $60 a barrel.
But the top oil stocks we're recommending are already raking in money.
One stock on our list has surged 90% since last year.
And analysts are projecting its revenue could grow by 58% in 2017.
Check our best oil stocks to buy in 2017...
Follow Money Morning on Facebook and Twitter.