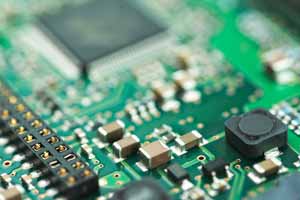 AMD stock is up 2.5% in morning trading today (Monday), with many looking for an explanation.
Advanced Micro Devices Inc. (Nasdaq: AMD), a global semiconductor company, received a revised one-year price target from Matt Ramsay of Canaccord Genuity. His new price target for AMD is $17, which is 16% higher than AMD's current trading price of $14.26.
While the stock is trending higher because of that news, not all of the numbers support today's price climb…
AMD Stock Gets a Boost from Revised Price Prediction
Ramsay is one of 21 analysts that follow Advanced Micro Devices. He rates the company as a buy (2), but the average rating among 21 analysts is 2.6. That means that analysts rate the company halfway between a buy (2) and hold (3). The scale runs from a strong buy (1) to a strong sell (5).
But the fundamentals of AMD do not support such a high price target. The accelerated processing unit (APU) and graphics processing units (GPU) markets have stiff competition. That competition is one of the reasons Advanced Micro Devices has not turned a profit since 2011.
In fact, the company reported an earnings-per-share (EPS) loss three of the last four quarters, including a loss of $0.01 last quarter.
Want to Make Money? Here's how to make over $100,000 starting with a small amount of money… rolling stocks over and over again. Click here for this proven investing method…
On top of not being profitable, the consensus price target among Wall Street analysts is $11.92 for AMD. That's a loss of 16% from today's price.
The one-year price target is an aggregate target price that the 21 analysts following the company are projecting. The low one-year price target is $4.00.
While we don't recommend AMD, we do have a list of stocks to buy in March to help you invest profitably. The list of five stocks ranges from technology to mining to transportation. So no matter what industry you are looking to invest in, we have a great profit opportunity for you.
You can get the free list of stock picks for March, along with a stock that could bring a potential 121% gain, right here.
Follow Money Morning on Facebook and Twitter.