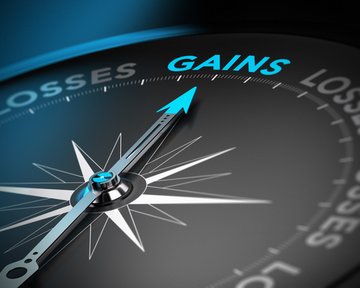 We just added five new picks to our running list of the best stocks to buy. Some are familiar names about to surge higher on new catalysts. Others are flying under the radar of the investing "herd" (for now). One could even climb triple digits in just a few years.
Of course, the natural question right now is whether current market highs are still a good time to buy. The Dow Jones has now logged 12 record closes in a row. It's up 5.4% in 2017 - and 25.2% higher than where it was at this time last year.
Money Morning Chief Investment Strategist Keith Fitz-Gerald says absolutely, so long as you put your money on quality companies with long-term profit potential. That's exactly what we bring you today.
This list of the best stocks to buy now includes an American icon with Teflon-like resilience in the wake of sell-offs... a tech giant that should get a boost from President Trump's tax overhaul... a software solutions firm that could revolutionize the U.S. home loan market... and more.
Read on for our latest stocks to buy. We'll be adding to this list soon, so drop by Money Morning often for more profitable investing ideas...
Best Stocks to Buy No. 5: Load Up on This Constant Comeback Stock Every Chance You Get
This U.S. aerospace firm has suffered its share of setbacks. But after each one, its stock recovers and then climbs even higher, making a lot of money for investors with the tenacity to ride out the downswing.
In 2013, at least four of its new aircraft experienced electrical problems in their first year on the market. The company traced the issues to lithium-ion batteries. Investors responded by dumping its stock in droves, shaving $6 billion from its market value in a single day.
Money Morning Executive Editor Bill Patalon saw this stock in free fall - and told his paid-up Private Briefing subscribers to take advantage of the discount and load up the cart. Those who followed his advice are now sitting on a 138% gain.
Now he's recommending the stock again. Others have been hitting the "sell" button, spooked by critical tweets from President Trump, labor concerns, and increased competition. But Patalon says to buy. He recommends an "accumulate" strategy: Establish a foundational position now and then buy more stock any time it sells off.
With its backlog of orders for 5,700 commercial jetliners, defense contracts, and $470 billion in total business, this company's shares are ultimately headed higher over the long term. "You will cash in, in a big way," said Patalon. Get the pick and all of Patalon's expert insight on this company here...
Best Stocks to Buy No. 4: Grab These Shares to Make Up Lost Ground (and Profits)
Chief Investment Strategist Keith Fitz-Gerald knows what it's like to hang onto a plummeting stock out of a need to be "right" about its potential. He's done it himself. He once refused to loosen his grip on a 1980s educational software provider until he suffered a 50% loss, all because he believed the company could change the world.
When you decide to cut your losses on a stock and move on, the hit to your portfolio is temporary. But the lesson you learn - that being profitable is more important than being right -will last a lifetime. The lesson is so critical to your investing success that Fitz-Gerald believes everyone should own a "stinker" at least once.
He sees the same phenomenon right now with Sears Holding Corp. (Nasdaq: SHLD). It's lost a stunning 93% of its value ($152 per share) since it peaked in 2006. The failing, once-iconic retailer is all but dead. Yet some investors are hanging onto their shares, or buying in, claiming it's set to rebound.
Fitz-Gerald doesn't recommend buying SHLD stock right now to learn a lesson. He does suggest turning your attention to one of the very companies responsible for making Sears obsolete.
During the holiday season, this retailer hosted a full 101.6 million more online shopping visits than the previous year. It's growing earnings at a rate of 55.4% per year. Its rapidly expanding cloud service now handles 45% to 60% of all data traffic.
In short, it's literally changing the very face of retailing, rather than scrambling to catch up.
Forget false hope in a company on death watch. Instead, buy into a firm driven by billions of dollars and loaded with profit potential... Click right here for Keith Fitz-Gerald's pick.
Best Stocks to Buy No. 3: This Mining Stock Will Take Off in a Gold Rally
Gold mining stocks tend to amplify the peaks and dips in the metal itself. So while gold prices are up 8.8% in 2017, gold stocks have handily beat those gains. Barrick Gold Corp. (NYSE: ABX) is up 19.6%, for example.
Gold prices should continue to rise this year. Our Resource Investing Specialist Peter Krauth projects gold will finish the year at $1,400 per ounce, a 12% increase from today's price. Expect gold mining stocks to rise even more.
But the best gold stock to buy in 2017 isn't Barrick, according to Money Morning Executive Editor Bill Patalon.
His pick is one of the largest producers in the world, with more than 10 gold mines around the globe. In 2015, this company mined nearly 4 million ounces of gold. It plans to ramp up production by 20% in the next five years.
Its all-in sustaining cost (the cost to extract one ounce of gold) is healthy at $812. But it intends to lower it further to $700.
This stock is already up 19.2% in 2017. With this firm among the better-run of the major mining companies, Patalon expects it will be a big beneficiary of any prolonged rally in gold prices. Click here to get the best gold stock to buy now...
Editor's Note: As much as Patalon likes this gold miner, he's found an even better way to play the coming gold rally. He believes this stock has the potential to deliver returns of up to 10,000% over the next few years. Learn about this special opportunity here.
Continue reading for more of the best stocks to buy in March 2017 - one could double your money in less than three years...