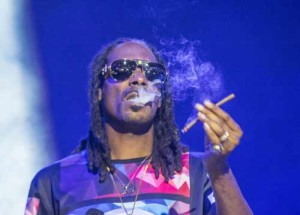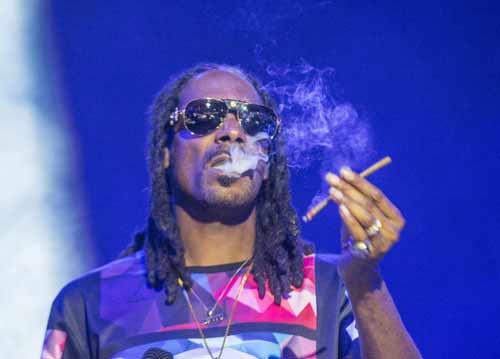 Marijuana is now mainstream and shedding its "taboo" status. We hear it discussed on the news, see it portrayed in popular television shows, and some of the most well-known artists and actors are pot advocates.
And because marijuana is a booming business ($6.7 billion in sales in North America in 2016), celebs are cashing in on the craze through celebrity marijuana strains.
Marijuana strains are different types of cannabis that produce different effects. And by having their own strains, celebrities are able to uniquely brand themselves within the marijuana industry.
Here's a list of seven celebrities who are turning into marijuana entrepreneurs...
Celebrity Marijuana Strains to Watch No. 7: Bob Marley
Video
Introducing Marley Natural Cannabis
Fans worldwide know Bob Marley for both his music and his enthusiasm for marijuana.
In late 2014, several members of the Marley family partnered with Privateer Holdings, a cannabis-focused venture capital firm, to create a line of cannabis strains influenced by the singer.
The brand is called Marley Natural and products are available in California medical dispensaries.
The company also sells smoking accessories and body care products, such as hemp seed oil.
Celebrity Marijuana Strains to Watch No. 6: Bethenny Frankel
Bethenny Frankel became a household name in 2011 with her line of Skinnygirl cocktails that allow women to avoid the excessive sugar in cocktails.
Now, most of us know that a side effect of marijuana use is a stimulated appetite. Enter Frankel once again to save the day with her Skinnygirl strain of marijuana.
BRILLIANT: Average Americans Are Becoming Marijuana Millionaires
Frankel's brand of "diet weed" is being marketed as pot without the munchies. As the cannabis industry grows, there is now a health push as some cannabis users want to avoid excessively chowing down.
Celebrity Marijuana Strains to Watch No. 5: Melissa Etheridge
When musician Melissa Etheridge was delivered a breast cancer diagnosis in 2004, she faced a harrowing regime of chemotherapy.
During that treatment, she began smoking marijuana to fight the resulting nausea, and she has since become a strong advocate for cannabis legalization.
In 2014, Etheridge announced she would be a spokeswoman for weed-infused "wine tinctures." In September 2016, the musician also said she was entering the marijuana market with her California-based company called Etheridge Farms.
According to Billboard.com, Etheridge produces marijuana for smoking, edibles, and oil cartridges.
Here are four other celebs cashing in on the booming marijuana industry, and one of them even had their weed strain sell out in just one day...
[mmpazkzone name="in-story" network="9794" site="307044" id="137008" type="4"]
Celebrity Marijuana Strains to Watch No. 4: Wiz Khalifa
Rapper Wiz Khalifa announced in 2016 he was forming a partnership with Colorado-based RiverRock Cannabis to sell his own strain of marijuana called Khalifa Kush.
Video
10 Rappers Who Have Their Own Weed Strains
According to
Leafly.com
, the effects of Khalifa Kush include being:
Relaxed
Happy
Uplifted
Euphoric
Creative
While initially difficult to obtain, Khalifa partnered with Tryke Companies (a network of dispensaries) in September 2016 to make his strain more accessible.
The company tried a limited test run and sold out of Khalifa Kush in 24 hours.
Celebrity Marijuana Strains to Watch No. 3: Snoop Dogg
Rapper Snoop Dogg is known for sharing his love of marijuana in songs and acting roles.
He has even claimed to have smoked pot in a White House restroom, according to The Washington Post.
He has a line of vape products called the Double G Series that are made and distributed by Grenco Science and owns a cannabis line called Leafs.
Snoop also signed a partnership deal with Canadian company Canopy Growth Corp. (OTCMKTS: TWMJF) in October 2016 to sell and market three of his cannabis strains.
Celebrity Marijuana Strains to Watch No. 2: Kevin Smith
Writer and director Kevin Smith has built a loyal following ever since the release of his cult breakout hit "Clerks."
When Smith was wrapping up the filming of 2008's "Zack and Miri Make a Porno," film star Seth Rogen finally convinced Smith to sit down with him and smoke marijuana.
Since that moment, Smith was a cannabis convert.
Smith leveraged his fame to promote several new marijuana strains with his 2014 film "Tusk." Smith partnered with A24 Films and Buds & Roses to release two limited-edition marijuana strains called Mr. Tusk and White Walrus.
Celebrity Marijuana Strains to Watch No. 1: Tommy Chong
The names Cheech & Chong have been synonymous with smoking pot for decades.
Tommy Chong even went to jail in 2003 for selling bongs across state lines. Now, the 78-year-old actor and marijuana entrepreneur is making money off of legalized pot.
Chong began his business several years ago with a line of clothing odor removers called "Tommy Chong's Smoke Swipe." As of last year, Chong's company, Chong's Choice, is selling a full line of custom marijuana strains from dispensaries throughout Colorado, California, Washington, and Oregon.
Chong also sells edibles, vape products, and apparel.
Marijuana Investing: What You Need to Know... The legal marijuana market is going ballistic. Right now marijuana stocks are on fire, with peak gains quadrupling in value. And these are mostly small companies trading for under $10. Click here to learn more...