The last time a U.S. airline went public was in 2014. That could soon change as Frontier Group Holdings Inc. filed paperwork for a public offering on March 31.
Video
How Frontier Airlines Operates
The filing lacked details on an official
Frontier Airlines IPO date
, but according to
Philly.com
, the Frontier IPO could happen as early as this quarter.
There will be a lot of excitement on Wall Street for this IPO because it's the first U.S. airline IPO since Virgin America Inc. (Nasdaq: VA) in November 2014. But instead of buying into the hype, we're going to share with our readers the most important details from the Frontier Airlines IPO filing.
Here's everything you need to know…
Must-Have Information Before the Frontier Airlines IPO Date
When Frontier Airlines goes public, it will trade on the Nasdaq.
In its 10-K filing for the fiscal year ended March 31, Frontier listed its exact name as Frontier Airlines Holdings Inc.
On the official Frontier Airlines IPO date, the company should trade as Frontier Airlines Holdings Inc. (Nasdaq: FRNT).
We also learned that Frontier Airlines is profitable, which is surprising considering its history.
You see, Frontier filed for bankruptcy in 2008. It was bought by Republic Airways Holdings Inc. (OTCMKTS: RJETQ) in 2009, but Republic couldn't make Frontier profitable. In 2013, Indigo Partners LLC bought the airline.
Indigo Partners cut costs and increased profits by charging lower fares and adding fees for carry-on luggage and advanced seat assignments.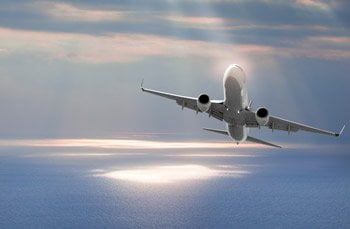 The strategy worked, netting the airline $146 million in profit in 2015. For 2016, Frontier brought in $200 million in profit on $1.7 billion in revenue.
That's a 36% increase in profits in one year.
The turnaround is impressive, but we recommend Money Morning readers avoid Frontier Airlines stock. As we saw with the Snap Inc. (NYSE: SNAP) IPO, a public offering can have volatile price swings after the hype dies down.
The SNAP stock price reached an all-time high on its second day of trading at $29.44 per share on March 3. But just two weeks later on March 14, SNAP stock traded for an all-time low of $18.90. That's a 35% drop in just 14 days.
Playing this particular airline IPO will be risky, but there's a signal the airline industry is a market to watch. And it's coming from one of the world's greatest investors…
Shocking: Is This Extremely Secretive $4.7 Billion Company About to Go Public?
Warren Buffett has been betting big on airline stocks over the last several months. In Q3 2016, Berkshire Hathaway Inc. (NYSE: BRK.A) bought shares of American Airlines Group Inc. (Nasdaq: AAL), Delta Air Lines Inc. (NYSE: DAL), and United Continental Holdings Inc. (NYSE: UAL).
During Q4 2016, Berkshire increased its shares in American Airlines, Delta, and United, and also invested in Southwest Airlines Co. (NYSE: LUV).
As of December 2016, Buffett owned 8.94% of American Airlines, 7.81% of Delta, 9.09% of United Continental, and 7.02% of Southwest Airlines.
And when we were researching Buffett's moves, we found two ways to play the airline industry that are less volatile than the Frontier Airlines IPO.
In fact, just one of these strategies could net you a 46% profit in the next year…
How to Make a 46% Profit Without Betting on the Frontier Airlines IPO