Right now, there's a billion-dollar profit opportunity big pharma companies are completely ignoring: reversible male contraceptives. Bloomberg projects this form of contraceptive could cut into half of the $10 billion global female contraceptive market.
And while big pharma ignores this opportunity, Indian startups are seizing this potential $5 billion market.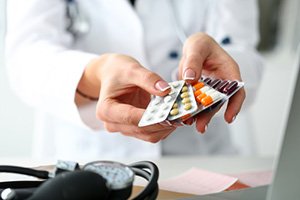 All the way back in 1978, biomedical engineer Sujoy Guha invented a sperm-zapping gel. The treatment is 98% effective, and the entire procedure (including injection) takes as little as 15 minutes.
One patient reportedly walked 1.6 miles back to his home after the procedure, and he was also back at work within two days.
While recovery time is different for each patient, vasectomies generally have a longer recuperation period. According to Vasectomy.com, most men can return to work two or three days after an operation and can resume normal physical activity within a week. There are an estimated 540 men who had the new procedure in India.
As you can see in the accompanying chart, injectable birth control was among the lowest percentage of unintended pregnancies through contraceptive methods as of 2014.
While this could revolutionize the industry and generate billions, big pharma companies are choosing to ignore this emerging market...
Big Pharma Won't Invest in New Drug Market in India
Pfizer Inc. (NYSE: PFE) and Merck & Co. Inc. (NYSE: MRK) have reportedly said it isn't an "area of active research." Bayer AG (OTCMKTS ADR: BAYRY), which bought a company that studied a male birth control pill in the 1990s, stopped research and development on male fertility control in 2006.
With the big drugmakers not interested, you may be wondering why the inventor of the treatment hasn't gone out on his own to dominate this billion-dollar opportunity.
He hasn't because it reportedly costs tens of millions of dollars to have birth control approved, according to Bloomberg.
Trending: Big Pharma's Biggest Enemy Is... Apple?
However, Guha has licensed the technology to a U.S. nonprofit to help establish a market outside of India. The nonprofit plans to manufacture and distribute its own version of the treatment called Vasalgel.
It will cost between $10 and $12 for patients in low- and middle-income countries, and between $400 and $600 for patients in wealthier countries.
This will help build a market across the globe, but we're still keeping our eyes on the treatment and its founder in India. That's because the creator of this reversible male contraceptive just created a startup to develop mass production of the gel.
And if he's successful, this could be one of the hottest startup companies in India and the next big profit opportunity for investors...
Indian Startup News: This Company Could Dominate a New $5 Billion Industry