As a service to our readers, the following list provides the 10 top pharmaceutical stocks to watch this month (May 2017), including the biggest gainers from April...
| | | |
| --- | --- | --- |
| Pharmaceutical Stock | Current Share Price | April 2017 Gain |
| Cleveland BioLabs Inc. (Nasdaq: CBLI) | $3.62 | +120.6% |
| Nexvet Biopharma Plc. (Nasdaq: NVET) | $6.61 | +69.7% |
| Motif Bio Plc. (Nasdaq ADR: MTFB) | $10.10 | +68.2% |
| Axovant Sciences Ltd. (NYSE: AXON) | $24.43 | +62.3% |
| Cyclacel Pharmaceuticals Inc. (Nasdaq: CYCC) | $5.49 | +46.7% |
| Conatus Pharmaceuticals Inc. (Nasdaq: CNAT) | $8.67 | +44.9% |
| Akebia Therapeutics Inc. (Nasdaq: AKBA) | $13.07 | +43.3% |
| Akorn Inc. (Nasdaq: AKRX) | $33.28 | +38.9% |
| Rockwell Medical Inc. (Nasdaq: RMTI) | $8.78 | +37.4% |
| Akari Therapeutics Plc. (Nasdaq ADR: AKTX) | $15.02 | +35.4% |
The best-performing pharma stock of the month - Cleveland BioLabs Inc. - surged 120.6% to $3.53 a share by April 28. That crushed both the Nasdaq Biotech Index's 1.5% gain and the Dow Jones' 1.3% rise over the same period.
Free Report: The Best Stocks to Buy for Mega-Profits in 2017
While those top pharma stocks have posted big short-term gains, the pharmaceutical sector is best played with a long-term view.
It's important to buy shares of a drugmaker before the company releases its next blockbuster drug rather than after. Because once the company releases that game-changing drug, huge profits will start pouring in for both the company and your portfolio. Today, we're going to show you one of these pharmaceutical stocks. But before we do, we wanted to look at another stock investors could have made a 62.2% return on if they had gotten in at the right time and maintained a long-term outlook.
The stock is Gilead Sciences Inc. (Nasdaq: GILD)...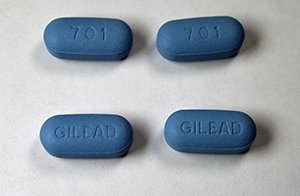 In 2007, Gilead's drug Sovaldi was first synthesized as a treatment for the Hepatitis C virus (HCV), which the Centers for Disease Control and Prevention says kills around 19,000 people every year. The drug was developed by a small biotech named Pharmasset, which Gilead acquired for $11 billion in 2011. Two years later, on Dec. 6, 2013, Sovaldi was approved by the U.S. Food and Drug Administration (FDA).
Since then, Sovaldi has become one of the best-selling drugs in the history of the pharmaceutical industry. Global sales of the drug hit $4 billion in 2016, making up 13% of the company's total sales last year. Combined with Gilead's similar drug, Harvoni, Sovaldi has raked in $20 billion in total revenue.
Investors who bought GILD stock before the Dec. 6, 2013, approval date were handed huge long-term returns. From that date to June 2015, shares rallied 62.2%.
That's why Money Morning Director of Technology & Venture Capital Research Michael A. Robinson consistently looks for the best pharma stocks to buy before the companies release the next big drug. In fact, Robinson just recommended one such pharma company about to release not one but 10 new drugs in China over the next four years.
In other words, this firm's 10 new drugs will tap into the third-largest drug buyer in the world - a country with a population of over 1.3 billion. That could set you up perfectly for long-term returns if you buy this stock today.
Here's one of the best pharmaceutical companies to invest in...
One of the Top Pharmaceutical Stocks to Buy in 2017