Marijuana stocks are speculative investments in the United States, as cannabis remains illegal under federal law.
However, the best marijuana stocks to watch over the next year are going to be based in Canada...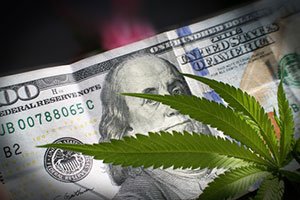 On April 13, the Canadian government announced legislation to completely legalize marijuana throughout the country for adults 18 and over. If the legislation passes, it will be legal on July 1, 2018.
That makes the industry more legitimate, which means the profits from marijuana stocks will be massive.
We'll have all the details about your next pot stock profit opportunity in just a bit.
But first, we had to make sure Money Morning readers saw this breaking marijuana news alert about a Canadian cannabis company that just went out this morning (Monday, May 15)...
Canabo Medical Inc. Could Expand Revenue Through New Partnership
Canabo Medical Inc. (OTCMKTS: CAMDF) owns and operates Canada's largest network of referral-only clinics for medical cannabis, with 16 locations across Canada.
Today, Canabo announced it entered a collaborative agreement with Terra Life Sciences Inc., a holding company that owns and operates two medical facilities.
Through the agreement, the companies will work together to develop new cannabinoid-based (chemicals unique to cannabis plants) formulations to relieve symptoms like chronic pain and anxiety.
Canabo and Terra Life will share future revenue from any new formulations developed.
Must Read: Thanks to our neighbors to the North, there are five tiny weed stocks that could potentially turn a small stake into $100,000.
CAMDF is on our marijuana watch list this week, but we also have five more marijuana stocks to watch for long-term gains.
In a time-sensitive audio briefing, Money Morning Director of Technology & Venture Capital Research Michael A. Robinson details the pot stocks best positioned to skyrocket upon legalization in Canada.
Here's how you can access Michael's urgent report...
Learn More About Five of the Best Marijuana Stocks to Watch Now