When it comes to finding the top marijuana stocks to watch each week, we want Money Morning readers to have an edge.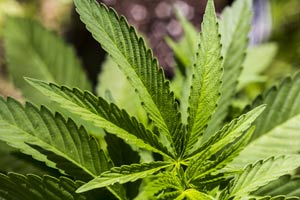 That's why we focus on news that will affect pot stock investments and relay what it'll mean for you. And to give you an even bigger advantage, we are sharing two pot stocks to watch at the start of next week.
The first pot stock we're watching next week is Rocky Mountain High Brands Inc. (OTCMKTS: RMHB).
Rocky Mountain develops, manufactures, markets, and distributes hemp-infused beverages and food products.
And on May 31, RMHB announced it will start producing a line of cannabidiol-infused (CBD) energy drinks in the next 30 days. CBD is an active cannabinoid found in marijuana that has been found to reduce anxiety.
And by infusing it in energy drinks, the profit potential could be huge…
According to the Hemp Business Journal, sales for CBD products totaled $85 million in 2015, but will climb to over $2 billion by 2020.
That's a 2,252% increase in sales in just five years.
And according to PackagedFacts.com, the energy drink and energy shot market will be worth $21.5 billion in 2017.
In the May 31 press release, CEO Michael Welch said he will start focus groups to help with packaging of the new CBD-infused energy drinks.
He didn't provide an exact date, but the energy drinks should be available for purchase during the summer of 2017. And investors viewing the new drinks as a catalyst for increased revenue and exposure for RMHB could move the stock price next week by buying more shares.
The Best Pot Stocks: After months of research, we've found the most lucrative and fastest-growing legal pot stocks in America. And for a limited time, you can get all the details for free. Learn more…
Shares of RMHB closed at $0.10 per share on June 1 and are up 125.58% so far in 2017.
But if you missed out on those massive gains, that's okay. We have another pot stock on our watch list that is expected to climb over 100% in the next 12 months.
Best of all, it's one of the safest marijuana stocks to own today…
One of the Top Marijuana Stocks Could Soar Over 100%