U.S. Attorney General Jeff Sessions is trying to undo federal medical marijuana protections, but not even he can derail the medical cannabis industry or medical marijuana stocks.
Sessions hopes to alter the Rohrabacher-Farr amendment, which prevents the Justice Department from using federal funds to prosecute medical marijuana businesses operating in states where cannabis is legal.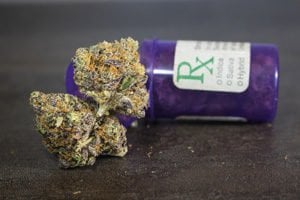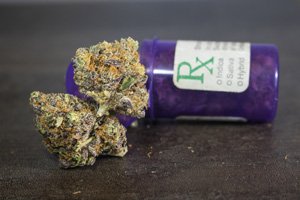 But right now, 29 states and the District of Columbia have legalized medical marijuana laws. And according to an October 2016 Gallup poll, 60% of Americans support legal marijuana use.
It's just a matter of when, not if, medical cannabis is completely legalized across the United States.
BREAKING: New Legislation Could Turn Tiny Pot Stocks into Millions. Click Here...
But because of Sessions' attempts to crack down on the cannabis industry, our readers have been asking us for more insight on pot stocks and the medical marijuana industry.
Today, we're going to share insights from experts in the cannabis industry, courtesy of Ethan Andersen from NisonCo PR.
Emily Gordon is the in-house counsel at Simplifya, a compliance company that provides simulated government audits and services that keep clients up to date on regulation changes.
Emily Gordon: "Sessions continues to push marijuana policy stances that are not only at odds with the opinions of the majority of Americans - a recent national poll showed that 73% of Americans oppose federal interference in state marijuana regulation - but which contradict data on the positive impacts legalization has had in states across the country. If nothing else, this latest attack may spur a renewed push among marijuana businesses to continue to be good citizens and neighbors in their communities, and to make sure their operations are in full compliance with all state and local laws, which can only help to take away any legitimacy that could be possibly be given to this attack and any future attacks Sessions may make."
Neil Demers is the CEO of Diego Pellicer - Colorado, a premium cannabis dispensary in Denver.
Neil Demers: "AG Sessions' request to undo the federal medical marijuana protections offered by the Rohrabacher-Farr amendment is an example of how out of touch he is with the will of the people, as demonstrated by the Quinnipiac poll. The AG should consider supporting the legalization of marijuana so that the tax revenues can be used for public education, public health and safety, and to fight the opiate epidemic. People should contact their congressional representatives and ask for their continued support for the Rohrabacher-Farr amendment and to not be swayed by alternative facts, rhetoric, and scare tactics."
Jeffery Zucker is the president of Green Lion Partners, a business strategy firm focused on early-stage development in the regulated cannabis industry.
Jeffrey Zucker: "Jeff Sessions and other members of the administration are showing their clear ignorance regarding the war on drugs. It's not just common sentiment, it's fact that cannabis has the capacity for medical benefit and that enforcement has disproportionately targeted minorities. Active markets around the country are providing incredible benefits for patients, tax revenue for states, and jobs for thousands of people. Most of the country seems to understand these things now, but unfortunately it seems that those in power are the least informed. It's time for the administration to look at the facts and to be open-minded and willing to learn about the truth behind the cannabis movement."
Bryan Meltzer is a partner at Feuerstein Kulick LLP, a boutique law firm that specializes in several different litigations, as well as cannabis law.
Bryan Meltzer: "Attorney General Sessions' letter to Congress is a reaction to the extension of the Rohrabacher-Farr Amendment and is consistent with his prior hostile position on legal medical marijuana. If anything, the letter indicates that while the DOJ disagrees with the amendment, it will respect the will of Congress. And given the broad bipartisan congressional support and overwhelming public support for state-regulated medical marijuana, it is much more likely that Congress will continue to move forward on this issue, including by fixing the tax and banking issues that currently plague the industry, rather than moving backward by appeasing Sessions' request."
We are keeping a close eye on any developments in the United States that would affect investments in medial cannabis stocks.
And we're also closely watching our neighbors to the north, as marijuana is set to be completely legalized across all of Canada in July 2018...
Canada Could Send Medical Marijuana Stock Prices Skyrocketing
[mmpazkzone name="in-story" network="9794" site="307044" id="137008" type="4"]
In an exclusive interview, Money Morning Director of Technology & Venture Capital Research and pot stock expert Michael A. Robinson shares details about five tiny weed stocks that could potentially turn a small stake into $100,000.
And before we show you how to access his report, we want to make sure Money Morning readers know more about Robinson.
He is one of our most prominent and respected investing "gurus" here at Money Map Press - and for good reason. He is one of the top financial analysts working today. Make no mistake: Robinson's ideas are completely his own. He's a true original. He works solely for Money Map Press... and receives absolutely no compensation from companies he writes about.
His book, "Overdrawn: The Bailout of American Savings," was a prescient look at the anatomy of the nation's S&L crisis, long before the word "bailout" became part of our daily lexicon. He's a Pulitzer Prize-nominated writer and reporter, lauded by the Columbia Journalism Review for his aggressive style.
Robinson's 30-year track record as a leading tech analyst has garnered him rave reviews, too.
As editor of the financial newsletter American Wealth Underground, Robinson amassed an amazing track record using rigorous investing. The first analyst to uncover the rare earth mineral crisis, he amassed cumulative gains of 990% for his readers in just 16 months.
His research is world class, too. The Oakland Tribune, Detroit News, The San Francisco Examiner, The Kansas City Times, Wealth Magazine, and American Banker all publish his reporting. He has appeared on Larry King's syndicated radio show.
Robinson has an honors economics degree from the University of Missouri at Columbia with a minor in journalism.
And in an exclusive interview with Money Morning, Robinson shares all the details on five tiny weed stocks that could potentially turn a small stake into $100,000. Click here to continue.