Facebook Inc. (Nasdaq: FB) announced this week that it is working with Hollywood studios to begin producing original TV content for its platform. This is one of those big, bold moves that can pay off handsomely once it takes hold. And it should be another major catalyst for Facebook stock.
The way we consume services is changing fast, making it impossible to confine a company into a traditional label such as "retailer," "social media network," or "entertainment distributor." For Facebook, a joint venture with Hollywood is a natural progression as it leverages its reach with premium content.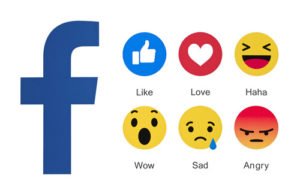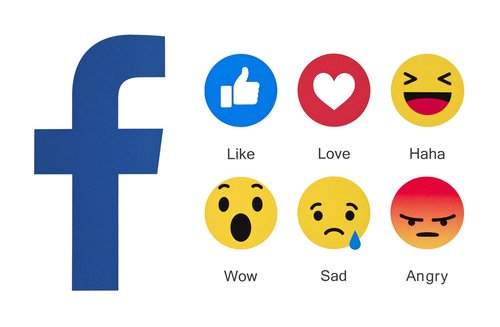 Money Morning Director of Technology & Venture Capital Research Michael Robinson has been extremely bullish on Facebook shares for years and currently has a price target for it of $250. That's roughly 65% above its recent trading near $151 per share.
Facebook has already acquired unscripted shows from Buzzfeed and Vox Media. The big news was the announcement that it is talking with Hollywood to create original TV-quality shows with a proposed late-summer launch. And Facebook is willing to commit to production budgets as high as $3 million per episode, which is comparable to high-end cable-TV programming. It will target audiences aged 13 to 34 while avoiding politics, news, nudity, and improper language.
The push into television is part of Facebook's efforts to increase its presence in video and grab its share of the billions of dollars spent on TV advertising. This is a must as it competes with video giants such as Netflix Inc. (Nasdaq: NFLX) and Amazon.com Inc. (Nasdaq: AMZN), as well as with rival social platforms such as Snapchat from Snap Inc. (NYSE: SNAP) and Twitter Inc. (NYSE: TWTR), which already have original content initiatives.
Facebook has deals for several shows including the drama "Strangers," which is aimed at millennials, following its debut at the Sundance Film Festival.
It also has a game show called "Last State Standing" and is willing to take shows discarded by other networks, starting with the family comedy "Loosely Exactly Nicole," originally created for Viacom Inc.'s (Nasdaq: VIA) MTV unit.
Must Read: The Most Anticipated IPOs of 2017
The question is whether Facebook can leverage its wealth of consumer data from almost 2 billion monthly users into a resource for the creation and marketing of tomorrow's best and most popular TV shows. Robinson thinks it can.
Facebook also has a unique opportunity to create content for the virtual reality (VR) world. In 2014, Facebook acquired Oculus VR, a company that specializes in virtual reality hardware and software products. Aside from competing in the online media world, Facebook can also create unique virtual reality offerings on their platform.
Those aren't the only reasons to be bullish on Facebook stock in 2017. Here's why Robinson sees shares soaring to $250 by 2020...
Reasons to Be Bullish on Facebook Stock in 2017
[mmpazkzone name="in-story" network="9794" site="307044" id="137008" type="4"]
Facebook is attacking the market from several angles. In its Q3 2016 earnings call last November, the company stressed revenue growth would "meaningfully" slow down in 2017. Company officials said they'd maxed out the amount of ads they could show on the site without ruining the user experience.
That's why its multipronged approach is so valuable. Facebook's TV programming is just the latest in a series of initiatives geared towards growing revenue over time. It started with the picture-sharing app Instagram. By 2021, research site Statista projects Instagram will generate $9.5 billion in revenue.
Oculus has already paid back its $2 billion price tag to investors. And by 2020, research company Tractica believes $21.8 billion will be generated from sales of VR head-mounted displays, VR content, and VR accessories. And that's before any new content from Hollywood is added.
Facebook is also experimenting with monetizing its communication platforms, WhatsApp and Messenger. Messenger lets you reserve a hotel room, book a flight, and even catch an Uber ride.
Deutsche Bank AG (USA) (NYSE: DB) projects that by 2020, these messaging platforms could generate $10 billion annually for Facebook.
"There is no question in my mind at this point that Facebook will hit $250," Robinson said. "The only question is when, and 2020 strikes me as a solid forecast at this point."
That's a potential profit of 65% in just under three years. Not bad at all.
Crystal Fuel Set to Create "The New OPEC": One gallon of this new fuel could produce enough energy to power a car for 42,325 miles. It's being hailed by many experts as the "Holy Grail" of energy breakthroughs, and it could make early investors huge short-term gains. Read more...