This list shows the top marijuana stocks to watch this month (July 2017), based on month-to-date returns. After this pot stock list, we'll show you why Canada's upcoming marijuana legalization could increase marijuana sales by 400% next year, plus how to get in on the best pot stocks to own before legalization begins…
| | | |
| --- | --- | --- |
| Marijuana Stock | Share Price | July 2017 Gain (as of July 19) |
| Marijuana Company of America Inc. (OTCMKTS: MCOA) | $0.04 | +114.3% |
| Terra Tech Corp. (OTCMKTS: TRTC) | $0.27 | +45.4% |
| Cronos Group Inc. (OTCMKTS: PRMCF) | $1.86 | +39.8% |
| Cannabics Pharmaceuticals Inc. (OTCMKTS: CNBX) | $1.34 | +38.1% |
| mCig Inc. (OTCMKTS: MCIG) | $0.25 | +37.6% |
| United Cannabis Corp. (OTCMKTS: CNAB) | $1.11 | +30.6% |
| Aphria Inc. (OTCMKTS: APHQF) | $5.14 | +25.4% |
| American Cannabis Company Inc. (OTCMKTS: AMMJ) | $0.56 | +24.4% |
| Surna Inc. (OTCMKTS: SRNA) | $0.14 | +23.9% |
| Medical Marijuana Inc. (OTCMKTS: MJNA) | $0.12 | +16% |
BREAKING: New Legislation Could Turn Tiny Pot Stocks into Millions. Click Here…
As you can see, all of the top cannabis stocks this month trade on over-the-counter (OTC) markets. Most marijuana companies have to trade over the counter because marijuana remains illegal under U.S. federal law. That means it's difficult for these companies to list on federally regulated stock exchanges, such as the Nasdaq or New York Stock Exchange (NYSE).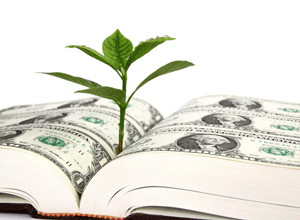 Because of this, we don't recommend investing in any of the marijuana stocks listed above. Since they trade on OTC markets, they don't have to report their profits and revenue to the U.S. Securities and Exchange Commission (SEC) every quarter. That means many of these firms can be risky if you're not sure how to research them.
However, Money Morning Director of Technology & Venture Capital Research Michael A. Robinson doesn't think you should avoid OTC pot stocks altogether…
In fact, Michael just released a time-sensitive report in which he recommends five of the best marijuana stocks to buy on OTC markets. These companies are set to profit from Canada's plan to legalize marijuana across the country on July 1, 2018.
Once it becomes legal, Canada could see up to $4.5 billion in cannabis sales in just four years. That's up 400% from $900 million in 2016.
Here's how you can read Michael's report right now…
Our Report Shows the 5 Marijuana Stocks to Own in 2017