This list provides the top penny stocks to watch (August 2017), which includes the top 10 gainers of July 2017. After this list, we'll give you one of the best small-cap stocks to buy this year, a stock poised to profit from potential 716% industry growth...
| | | |
| --- | --- | --- |
| Penny Stock | Share Price | July 2017 Gain |
| Aeterna Zentaris Inc. (Nasdaq: AEZS) | $2.14 | +114% |
| AcelRx Pharmaceuticals Inc. (Nasdaq: ACRX) | $3.65 | +72.1% |
| Verastem Inc. (Nasdaq: VSTM) | $3.64 | +67% |
| Novan Inc. (Nasdaq: NOVN) | $6.32 | +57.3% |
| TearLab Corp. (Nasdaq: TEAR) | $2.51 | +51% |
| Kitov Pharmaceuticals Holdings Ltd. (Nasdaq ADR: KTOV) | $2.28 | +47.3% |
| BioLife Solutions Inc. (Nasdaq: BLFS) | $3.45 | +44.4% |
| Celadon Group Inc. (NYSE: CGI) | $4.55 | +44.4% |
| Halcon Resources Corp. (NYSE: HK) | $6.51 | +43.2% |
| Ideal Power Inc. (Nasdaq: IPWR) | $3.00 | +42.9% |
| xG Technology Inc. (Nasdaq: XGTI) | $2.26 | +38.6% |
BREAKING: New Legislation Could Turn Tiny Pot Stocks into Millions. Click Here...
If it closes today at the current price of $2.14, Aeterna Zentaris will be the top penny stock of July 2017. Shares of AEZS have soared 114% from $1 on the June 30 close to $2.14 today.
The stock surged 174.5% from July 18 to July 20 alone after the U.S. Food and Drug Administration (FDA) announced it accepted the firm's New Drug Application (NDA) for Macrilen. This marks Aeterna's second NDA - and first successful NDA - for the medicine, which is intended to treat adult growth hormone deficiency (AGHD).
On Nov. 6, 2014, Aeterna's first NDA for Macrilen was rejected after the FDA said in a letter the application didn't include "complete and verifiable source data for determining whether patients were accurately diagnosed with AGHD." This news dragged AEZS stock 12.8% lower the day after the announcement.
Now, with the FDA giving Macrilen another chance, AEZS stock is riding 114% higher this month.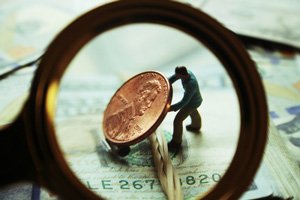 But we don't recommend buying AEZS or any of the other top penny stocks in August listed above. While those July returns are attractive, these stocks may have already peaked. That means their inflated prices right now might make them bad investments in August.
Investing in penny stocks like these can be dangerous for investors who haven't done extensive research. That's because one of the best ways to find profitable penny stocks is to research every company's 10-K filings - which offer a comprehensive overview of the firm's profits, revenue, and executive compensation - and quarterly earnings reports. These are important because they inform you of whether or not a firm is both legitimate and growing in profitability.
But Money Morning Small-Cap Specialist Sid Riggs is an expert at conducting this extensive research, and he likes to do the research for you. Sid's research uncovers some of the best small-cap stocks to invest in. One of his small-cap picks has handed Money Morning readers a 16.5% return since he first recommended it on June 12.
And today, he's recommending another small-cap stock that could climb 24.4% over the next 12 months thanks to the mobile transaction market's growth potential. Revenue for the tech companies - like the one Sid's recommending - that make mobile transactions possible is expected to grow by 716% in the next four years.
Here's one of Sid's top small-cap stocks to invest in this year and profit from this industry's potential 716% growth...
This Small-Cap Stock Could Climb 24.4% Through July 2018
[mmpazkzone name="in-story" network="9794" site="307044" id="137008" type="4"]
Our small-cap recommendation today is Mitek Systems Inc. (Nasdaq: MITK).
Mitek develops identity verification software and services that let users make mobile banking transactions, like insurance payments and check deposits. These include Mobile Docs, which is used for scanning financial documents, and Mobile Verify, which can be used for validating driver's licenses.
The company has a presence in the exploding mobile transaction market, which is projected to expand by up to 716% through 2021. According to Statista, total revenue for the tech companies making those transactions possible could be over $865 billion by 2021.
Mitek's continued dominance will not only come from its mobile banking business, but also from its identity services.
"The company is already the world leader in mobile capture and identity verification, so it has a huge first-mover advantage over its competition," Sid said. "It's no surprise, then, that its top line nearly doubled over the last two years."
In fact, Mitek's earnings history shows how its profits are growing at a rapid rate. The company's net income has staged a massive turnaround in recent years, going from a $5.3 million loss in 2014 to a $1.9 million profit in 2016. Mitek raked in income of $1.2 million last quarter alone - up a stunning 109% from Q1 2016.
Even more attractive is Mitek's projected earnings growth...
Five analysts surveyed by Yahoo Finance expect the firm to post average 2017 earnings per share (EPS) of $0.29. That's more than quadruple the 2016 EPS of $0.06.
Those same analysts predict MITK will rise as high as $12 per share by July 2018. That would represent a return of 24.4% from the current $9.65.
The Bottom Line: Although the top penny stocks of July 2017 have gained as much as 144%, we don't recommend investing in any of them right now. Since they've all posted double- and triple-digit returns, buying in now might leave you with losses since they already trade at high prices. Instead, we recommend investing in Mitek stock as the firm benefits from the mobile banking industry's explosive growth.
Even Bigger News Than Nov. 8: Last year's elections brought huge victories for legal marijuana, and with them came big paydays for investors in small pot startups. We've already seen gains throughout the market as high as 516%, 523%, 416%, 436%, 293%, and 272% - just to name a few. But the recent news from our neighbors to the north could blow all that away. For all you need to know to profit from the upcoming total legalization of marijuana in Canada, click here.
Follow Money Morning on Facebook, Twitter, and LinkedIn.