This list provides the top penny stocks to watch (August 2017), which includes the top 10 gainers of July 2017. After this list, we'll give you one of the best small-cap stocks to buy this year, a stock poised to profit from potential 716% industry growth…
| | | |
| --- | --- | --- |
| Penny Stock | Share Price | July 2017 Gain |
| Aeterna Zentaris Inc. (Nasdaq: AEZS) | $2.14 | +114% |
| AcelRx Pharmaceuticals Inc. (Nasdaq: ACRX) | $3.65 | +72.1% |
| Verastem Inc. (Nasdaq: VSTM) | $3.64 | +67% |
| Novan Inc. (Nasdaq: NOVN) | $6.32 | +57.3% |
| TearLab Corp. (Nasdaq: TEAR) | $2.51 | +51% |
| Kitov Pharmaceuticals Holdings Ltd. (Nasdaq ADR: KTOV) | $2.28 | +47.3% |
| BioLife Solutions Inc. (Nasdaq: BLFS) | $3.45 | +44.4% |
| Celadon Group Inc. (NYSE: CGI) | $4.55 | +44.4% |
| Halcon Resources Corp. (NYSE: HK) | $6.51 | +43.2% |
| Ideal Power Inc. (Nasdaq: IPWR) | $3.00 | +42.9% |
| xG Technology Inc. (Nasdaq: XGTI) | $2.26 | +38.6% |
BREAKING: New Legislation Could Turn Tiny Pot Stocks into Millions. Click Here…
If it closes today at the current price of $2.14, Aeterna Zentaris will be the top penny stock of July 2017. Shares of AEZS have soared 114% from $1 on the June 30 close to $2.14 today.
The stock surged 174.5% from July 18 to July 20 alone after the U.S. Food and Drug Administration (FDA) announced it accepted the firm's New Drug Application (NDA) for Macrilen. This marks Aeterna's second NDA – and first successful NDA – for the medicine, which is intended to treat adult growth hormone deficiency (AGHD).
On Nov. 6, 2014, Aeterna's first NDA for Macrilen was rejected after the FDA said in a letter the application didn't include "complete and verifiable source data for determining whether patients were accurately diagnosed with AGHD." This news dragged AEZS stock 12.8% lower the day after the announcement.
Now, with the FDA giving Macrilen another chance, AEZS stock is riding 114% higher this month.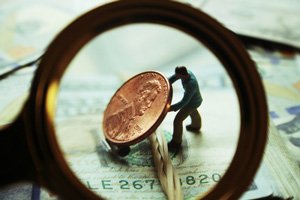 But we don't recommend buying AEZS or any of the other top penny stocks in August listed above. While those July returns are attractive, these stocks may have already peaked. That means their inflated prices right now might make them bad investments in August.
Investing in penny stocks like these can be dangerous for investors who haven't done extensive research. That's because one of the best ways to find profitable penny stocks is to research every company's 10-K filings – which offer a comprehensive overview of the firm's profits, revenue, and executive compensation – and quarterly earnings reports. These are important because they inform you of whether or not a firm is both legitimate and growing in profitability.
But Money Morning Small-Cap Specialist Sid Riggs is an expert at conducting this extensive research, and he likes to do the research for you. Sid's research uncovers some of the best small-cap stocks to invest in. One of his small-cap picks has handed Money Morning readers a 16.5% return since he first recommended it on June 12.
And today, he's recommending another small-cap stock that could climb 24.4% over the next 12 months thanks to the mobile transaction market's growth potential. Revenue for the tech companies – like the one Sid's recommending – that make mobile transactions possible is expected to grow by 716% in the next four years.
Here's one of Sid's top small-cap stocks to invest in this year and profit from this industry's potential 716% growth…
This Small-Cap Stock Could Climb 24.4% Through July 2018