This list ranks the top marijuana penny stocks of 2017 by share price gain, according to data retrieved from FactSet and Google Finance. After the list, we'll dive into how you can make money from the upcoming marijuana legalization in Canada on July 1, a move that could grow marijuana sales by 400% over the next four years…
| | | |
| --- | --- | --- |
| Marijuana Penny Stock | Current Price | 2017 Gain (as of Aug. 1) |
| Sprout Tiny Homes Inc. (OTCMKTS: STHI) | $1.45 | +7,150% |
| UMF Group Inc. (OTCMKTS: UMFG) | $0.18 | +7,100% |
| Gala Global Inc. (OTCMKTS: GLAG) | $0.55 | +4,690.9% |
| Amfil Technologies Inc. (OTCMKTS: AMFE) | $0.18 | +2,215.2% |
| Novo Integrated Sciences Inc. (OTCMKTS: NVOS) | $0.33 | +1,550% |
| THC Therapeutics Inc. (OTCMKTS: THCT) | $0.32 | +954.4% |
| Players Network (OTCMKTS: PNTV) | $0.15 | +940.5% |
| Green Spirit Industries Inc. (OTCMKTS: GSRX) | $6.75 | +831% |
| Worlds Online Inc. (OTCMKTS: MRMD) | $0.64 | +706.3% |
| Acology Inc. (OTCMKTS: ACOL) | $0.01 | +272.7% |
BREAKING: New Legislation Could Turn Tiny Pot Stocks into Millions. Click Here…
As you can see, the top five marijuana penny stock gainers listed above have seen quadruple-digit gains this year. The leader is Sprout Tiny Homes Inc., a Colorado-based construction company that has built everything from energy-efficient container homes to marijuana greenhouse facilities.
Shares of STHI are up 7,150% this year, from $0.02 to $1.45. They surged 12,400% from $0.02 to $2.50 during the first quarter primarily on news that the firm received approval to construct a community of 200 tiny homes in Salida, Colo.
Tiny homes are smaller houses, typically between 100 and 400 square feet, which are attractive for their simplicity, environmental efficiency, and affordability. According to AOL.com, this Salida community is set to be the largest tiny home development in the United States.
STHI and the rest of the listed cannabis stocks all trade on what's known as over-the-counter (OTC) markets. These are decentralized markets and exchanges with less regulation than the larger and more formal exchanges like the NYSE or Nasdaq.
But we aren't recommending the pot stocks on this list…
Since these OTC firms don't need to submit detailed documents outlining their financials, they're typically volatile and therefore very risky…
For example, after STHI stock climbed 12,400% to $2.50 during the first quarter, it plunged 68% to $0.80 less than one month later on April 20. That means anyone who bought in at the $2.50 price lost 68% of their investment in less than a month.
The reason most cannabis stocks trade on OTC exchanges is because marijuana is still illegal under U.S. federal law. This makes it more difficult for marijuana companies to list on exchanges like the NYSE or Nasdaq, which are strictly regulated by the U.S. Securities and Exchange Commission (SEC).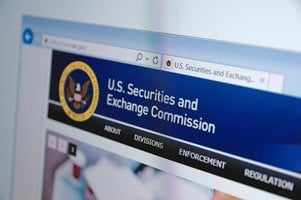 Trading over the counter also means these companies can list their shares without being registered with the SEC. That means they're not obligated to submit quarterly filings, annual 10-K filings, and other SEC-mandated documents. These documents provide overviews of a firm's profits, revenue, and organizational structure. Investors rely on these documents to determine whether a marijuana penny stock is a good, legitimate, and profitable company to invest in.
But Money Morning Director of Technology & Venture Capital Research Michael A. Robinson is a cannabis stock expert who knows how to find the best pot stocks to own.
In fact, one of his marijuana penny stock picks has brought investors a 47.7% profit so far this year. His expertise and in-depth research on the marijuana market have led him to create a plan for consistent returns from the cannabis sector in 2017.
And he just released a time-sensitive report in which he selects five of the best marijuana penny stocks to invest in right now. He likes these five firms because they're projected to profit from Canada's nationwide legalization legislation, which is expected to pass on July 1, 2018.
This legislation could have a stunning impact on the Canadian marijuana market. Sales of cannabis across the country could grow by up to 400% to $4.5 billion through 2021, according to Bloomberg.
Here's how you can gain access to Michael's time-sensitive briefing today…
This Time-Sensitive Briefing Shows Our Top 5 Marijuana Penny Stock Picks