Bitcoin Cash is a newly created digital currency that was created today (Aug. 1) following the Bitcoin "hard fork."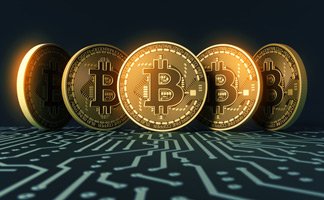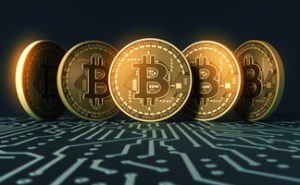 Naturally, the Bitcoin hard fork and the creation of Bitcoin Cash have raised a lot of questions.
Here's everything you need to know about what Bitcoin Cash is, as well as a guide that will show you where Bitcoin prices are headed next…
Why Bitcoin Cash Is Being Created
Within the cryptocurrency world, there's a debate on how to expand transaction capacity. The debate has led some Bitcoin miners and developers to take matters into their own hands and create Bitcoin Cash…
According to The Telegraph, Bitcoin transactions are limited to seven transactions per second. In comparison, Visa can process 2,000 transactions per second. The delay in Bitcoin transactions means orders can take hours to fill.
The digital currency community agrees transaction capacity needs to be increased, but there's a debate on how to do it.
Some Bitcoin developers and miners want to increase the transaction capacity of Bitcoin with a new system called SegWit2x. SegWit2x is a program designed to increase the size of Bitcoin blocks from 1 MB to 2 MB.
But some members of the Bitcoin community are skeptical that SegWit2x will be able to double the block size.
Instead, another plan emerged to increase the size of each block to up to 8 MB each. To expand the size of each block, Bitcoin needed to be split, or forked, which created an entirely new cryptocurrency: Bitcoin Cash.
Must Read: What's the Best Cryptocurrency to Invest in Today?
That means Bitcoin has two different forms now, and if you already owned Bitcoin before today, you'll get an equal number of Bitcoin Cash bitcoins…
This process is very technical and complex, which is why Money Morning Cryptocurrency Expert Dave Zeiler created a detailed report on the "hard fork" and Bitcoin Cash. Dave mined his first Bitcoin back in 2011, and he's written more than 165 stories on Bitcoin and cryptocurrencies since then.
You can access this free and exclusive report, right here.
Tiny Company Poised for 28,700 Revenue Surge: It was a legal battle for the ages, with $97 billion hanging in the balance. And now a tiny $6 million company has won in a stunning patent verdict, setting up an explosive 28,700% revenue surge in the next 18 months. With 40 registered patents and 500 patents pending, a major announcement is imminent. Already, Bill Gates and the billionaires at Google have loaded up on this play. Click here for details…
Follow Money Morning on Twitter, Facebook, and LinkedIn.