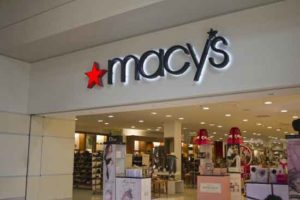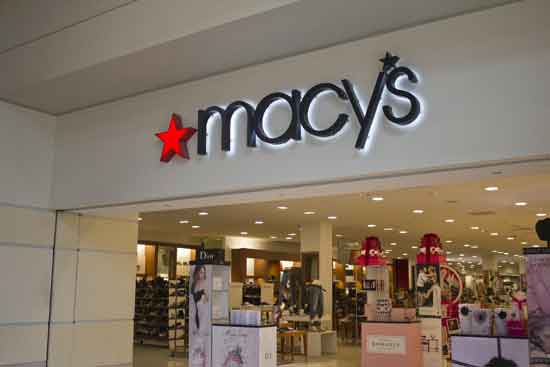 Yesterday (Aug. 10), Kohl's Corp. (Nasdaq: KSS) and Macy's Inc. (NYSE: M) posted retail earnings that (barely) beat Wall Street estimates - but don't be fooled.
These companies are going nowhere, fast.
Let's take a look at the earnings.
Macy's adjusted earnings per share (EPS) came to $0.48, eking out estimates by two cents. Furthermore, the famous retailer's sales hit $5.55 billion this quarter, beating the FactSet consensus of $5.52 billion. This is still a 5.4% decrease from this time last year, but it's better than analyst expectations nonetheless.
Meanwhile, Kohl's adjusted EPS was $1.24, beating the FactSet consensus of $1.19. Like Macy's, year-over-year sales decreased (from $4.18 billion to $4.14 billion), but the damage wasn't as bad as the analysts thought it would be.
Earnings beats usually inspire some small measure of optimism. Perhaps analysts have underestimated the CEOs, or maybe the retail industry itself is actually redeemable?
One look at these companies' share prices shows that investors aren't buying it. Shares of Kohl's and Macy's surrendered their early premarket gains yesterday, as the former is down 5.94% and the latter a whopping 9.79%.
The fact that these retailers aren't sinking as fast as analysts expect them to doesn't mean you shouldn't get off the boat.
But that doesn't mean these companies can't make you money. Here's what's happening to the entire retail sector... and how you can profit.
Retail's Demise Is Imminent
You see, Macy's and Kohl's "good" earnings this quarter might lead some to believe the companies still have some life left.
But here's the hard truth...
It's all a façade.
Things may be looking a little better, but only because the bar has been set so low since the Internet has completely changed the game for traditional retailers.
We're talking about the online behemoth that is Amazon.com Inc. (NYSE: AMZN).
Indeed, as of Feb. 3, Amazon accounts for over 43% of all U.S. online retail sales. And by 2020, analysts expect Amazon will grab up over half of all sales, according to Fortune.
This trend will not bode well for traditional retailers.
Department stores like Macy's, Kohl's, and the beleaguered retail giant Sears (NYSE: SHLD) are nothing but dinosaurs in the making.
And the market knows it.
For example, on May 11 Macy's reported earnings below estimates. Shares continued to fall over 19% not just on the day of earnings, but into the following trading sessions as well.
But when Macy's beat expectations, the market barely reacted with a trivial 0.19% "gain."
Same goes for Kohl's.
When shares of Kohl's missed expectations, like on May 11, shares sunk nearly 7%.
But when Kohl's exceeded expectations (See Feb. 23), shares rose by a mere 2%, then took another dip in less than 24 hours.
So these little "blips" in the radar are nothing to get even remotely excited about.
And we've been warning you about them this whole time.
"It's only a matter of time before these companies make themselves extinct," said Money Morning Capital Wave Strategist - and retail sector expert - Shah Gilani to readers back in May.
Special Report: Cannabis Is the Gold Rush of the 21st Century - 30 Stocks to Invest in Now. Details here...
"Some [retail stocks] have been getting bid up lately, giving them the occasional big 'up-moves' that make financial news headlines," said Shah. "Don't buy it. It's a trap."
But then, if you've been following Shah's "Retail Ice Age" predictions, you've already known where these stocks are headed.
"I'm not usually the kind of guy who says, 'I told you so,' but if I was, I'd sure be saying it now," says Shah.
But being right is one thing; having the chance to make money off of being right is something altogether different...
And those who follow Shah's Zenith Trading Circle recommendations have just that. And many of Shah's winning recommendations have been on the backs of failing retailers.
In May, for example, Shah showed readers how to cash in on a 100% gain on a Fossil Group Inc. (Nasdaq: FOSL) trade, 25% and 150% gains on Avon Products Inc. (NYSE:AVP) trades, and 100% and 116.67% gains on trades of Chico's FAS Inc. (NYSE:CHS) - all in 30 days.
And Shah's just getting started...
You Could Be Missing Out on Massive Gains
[mmpazkzone name="in-story" network="9794" site="307044" id="137008" type="4"]
"It was an OK month. But things are about to get even better," says Shah.
Shah boasts a financial pedigree like no other. He ran his first hedge fund in 1982 from his seat on the floor of the Chicago Board of Options Exchange. When options on the Standard & Poor's 100 began trading on March 11, 1983, Shah worked in "the pit" as a market maker.
Since then, he's founded two wildly successful hedge funds and accumulated a vast network of contacts that includes the biggest players on Wall Street and in international finance. These contacts give him the real story - when others only get what the investment banks want them to hear.
So when Shah identifies a unique opportunity that could make his readers serious money, he can't wait to share it with them.
In fact, one of his last trade recommendations just closed out for a 995% win. And he's got seven more trade recommendations lined up right now.
So if you're not learning how to make gains like this... you could be cheating yourself out of tens of thousands of dollars.
"You should be reading this column and be in Zenith Trading Circle because this is where the future of companies, of industries, and of stocks is laid out before you like a magic carpet," says Shah.
To learn how to get in on this yourself, click here...
For more retail industry updates, follow Money Morning on Twitter @moneymorning, Facebook, and LinkedIn.