Today we've got our latest list of stocks to watch now:
McDonald's Corp. (NYSE: MCD) plans to nearly double its number of stores in China.
Galapagos NV (Nasdaq: GLPG), our top-performing stock pick, announces positive data on a new drug.
Finally, Fossil Group Inc. (Nasdaq: FOSL) gets hammered due to poor earnings.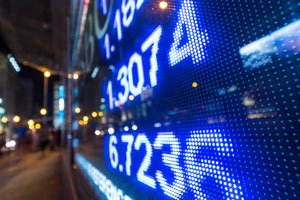 Stocks to Watch Now No. 1: Mickey D's Looks to Capitalize on Fast Growth in Asia
The world's most recognizable fast-food chain is expanding its presence in China. McDonald's Corp. (NYSE: MCD) announced on Tuesday that it plans to open 2,000 new stores in China over the next five years, bringing the total to about 4,500.
"China will soon become our largest market outside of the United States," said CEO Steve Easterbrook. That title currently belongs to Japan, with just under 3,000 stores.
McDonald's has about 37,000 stores worldwide and more than 14,000 in the United States.
Expansion in overseas markets is critical for the Illinois-based company, as U.S. sales have been dropping steadily in recent years.
The effect on McDonald's stock may be somewhat muted by the fact that earlier this year the company sold 80% of its interest in the Chinese market. Hong Kong-based Citic Ltd. and Citic Capital Holdings, along with U.S. firm Carlyle Group LP, acquired the majority of MCD's China business for $1.7 billion.
At the time, the firms had planned to open 1,500 new stores, so this new announcement is an upgrade on that earlier figure.
Money Morning Capital Wave Strategist Shah Gilani singled out MCD as a great play in a time when consumer spending is sputtering. "Sure, the company spent a little time in the wilderness thanks to an identity crisis, but it's back and ready to continue growing."
Shares are up 4.7% since then, compared to just 1.4% for the S&P 500.
MCD currently trades at $158.23 and pays a 2.38% yield.
Stocks to Watch Now No. 2: Successful Mid-Stage Data Gives Galapagos New Gains
Last week, biotech firm Galapagos NV (Nasdaq: GLPG) announced positive results from phase 2a clinical trials on a treatment for patients with idiopathic pulmonary fibrosis (IPF). Patients receiving once-daily treatment over 12 weeks showed a slight improvement on breathing tests, while those treated with placebo showed a continued decline.
Toby Maher, professor of respiratory medicine at Imperial College London, said the results "are extremely exciting and exceed those of previous studies. This brings hope to patients with idiopathic pulmonary fibrosis that new, effective treatment may be on the horizon."
Galapagos plans to move the drug into phase 3 trials immediately.
Must See: Marijuana stocks are seeing triple-digit gains, and the next wave of wealth is coming. Learn how you could turn a small $100 stake into a fortune. Read more...
The Belgian firm has received a number of analyst upgrades in recent months. Marketbeat.com reported last week that, of the 11 firms covering Galapagos, eight currently consider it a "Buy," with an average price target of $101.
Money Morning Executive Editor Bill Patalon recommended Galapagos to Money Morning readers in April 2012.
Join the conversation. Click here to jump to comments…
About the Author
Stephen Mack has been writing about economics and finance since 2011. He contributed material for the best-selling books Aftershock and The Aftershock Investor. He lives in Baltimore, Maryland.