Drone stocks are already going to benefit from 86% industry growth over the next three years. But this major retailer's radical new plan to launch drones from "floating warehouses" in the sky could mean the potential for drones is even bigger...
Wal-Mart Stores Inc. (NYSE: WMT) divulged plans on Aug. 17, 2017, to use drones to deliver products right to customers' front doors from warehouses attached to blimps.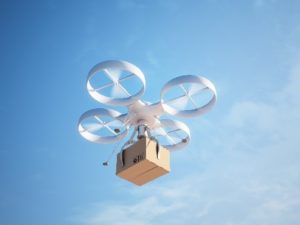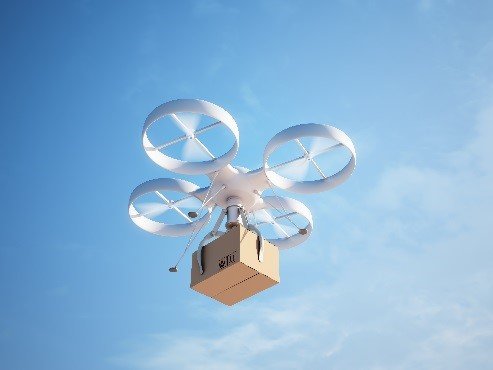 While Wal-Mart's plan might sound like science fiction, it could actually be a boon to the drone industry.
Here's how it could work and why drone sales are expected to climb from $6 billion in 2017 to $11.2 billion by 2020, even before Wal-Mart's far-fetched plan is developed further...
Wal-Mart Will Help Increase Drone Sales and Be a Boon for Drone Stocks
On Aug. 17, 2017, Wal-Mart filed for a patent to create a blimp-like aircraft filled with merchandise and specifically designed to launch drones directly to customers' homes.  We aren't taking this idea seriously right now, but it's still a good sign for the drone industry.
And it shows even an aging retailer like Wal-Mart is willing to take a chance on finding faster and more efficient ways to deliver customer orders.
Wal-Mart may never have a "floating warehouse," but they could still buy drones to deliver products between stores.
Investing in Drones Will Be Like Investing in Smartphones in 2009: If you've thought of drones in military terms or just as toys, this is a wake-up call. Find out more.
According to DigitalTrends.com, the floating warehouses would stop by a ground-based location to be loaded up with products and drones. Then, the blimp would find an "optimum" location for the drones to deliver the products.
When the vehicle is empty, it would return to be filled with more products and to recharge the drones' batteries.
Of course, it could be years before this ever happens. The patent is still pending, and there isn't a working prototype that we know about. And even if Wal-Mart has a prototype, it still needs permission from U.S. regulators to test drones for home delivery.
But once the patent and drone deliveries are approved, this will be a boon for drone stocks...
It's still too early to project how many drones Wal-Mart would buy, but Wal-Mart does have over 150 distribution centers across the globe.
If Wal-Mart wanted 100 drones for each distribution center, that would be a purchase order of 15,000 drones.
Widespread use like this could help drone stock prices skyrocket, too.
Video
Wal-Mart Stores Inc. Seeks Permission for Drone Deliveries
According to research and advisory firm Gartner, the market revenue for the personal and commercial global drone market is expected to climb from $6 billion in 2017 to $11.2 billion by 2020.
That's an 86% increase in revenue in just three years.
And it's not just companies that can cash in on the drone craze. Sources are saying there could be $127 billion in new wealth being created in the drone market as we speak.
And this is beyond anything Money Morning Executive Editor Bill Patalon could have imagined...
Financial Guru Bill Patalon Just Uncovered Your Next Profit Opportunity