If you're looking for tips on how to make money with penny stocks today, we have one tip that can help you find the safest companies to invest in.
Investing in penny stocks is popular for one big reason: The shares are inexpensive, usually below $5, so you can quickly make triple-digit profits. Biotech penny stock Oncobiologics Inc. (Nasdaq: ONS) soared from $0.87 to $1.89 between Aug. 31 and Sept. 11. That's a 117.2% gain in just six sessions.
But penny stocks can be risky if they rally for the wrong reasons...
For example, Cynk Technology Corp. (OTCMKTS: CYNK) surged a mind-blowing 24,900% in just two months, from May to July 2014. But by September that year, CYNK stock had crashed to just $0.20 per share. This aroused the suspicion of the SEC since the company claimed to operate a social media network that nobody had ever heard of.
The SEC eventually determined that Cynk was a shell company with zero assets, zero revenue, and just one employee. The stock's meteoric rise and fall was found to be a pump-and-dump scam operated by a stock promoter named Gregg Mulholland. In February, he was sentenced to 12 years in jail for his role in the scam.
Unfortunately, these types of penny stock scams have become more frequent in recent years. Between 2012 and 2014, the SEC halted trading on more than 1,300 companies due to fraud investigations.
This is why it's essential for investors to know how to find safe penny stocks. Here's one easy tip that can help you immediately identify a potentially dangerous company...
Use This Tip to Identify Safe Penny Stocks Today
When searching for safe penny stocks to buy, you want to make sure the firm's CEO and top executives aren't trying to scam investors. That's why you must always check out the "Executive Compensation" section of the 10-K filing when doing your research.
Sign up for SMS so you never miss special events, exclusive offers, and weekly bonus trades.
The 10-K is a report submitted to the SEC every year that tells you everything you need to know about a company. It outlines financials like profit, earnings, and revenue, among other things.
But the most important info for penny stock research is the "Executive Compensation" section typically found in Part III of the report. This is where you can see how the CEO and top managers are paid each year. It'll disclose whether they're compensated in stock options or cash.
The Best Pot Stocks: After months of research, we've found the most lucrative and fastest-growing legal pot stocks in America. And for a limited time, you can get all the details for free. Learn more...
The safest penny stocks to buy are the ones whose CEOs are paid mostly or entirely in options. When they own shares of the company's stock, it shows they're committed to the firm's long-term success. Owning options means the execs want the company to be successful so those options grow in value over time.
Conversely, if you see the executives are being paid in cash, it's a sign the penny stock isn't worth your investment. Cash-only compensation indicates the firm's leaders aren't invested in the firm's long-term health. They may be trying to earn as much money from the company as possible before the stock falls to $0 and it goes bankrupt.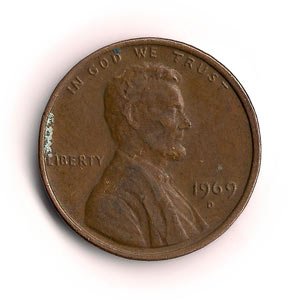 As a rule of thumb, if the company's management doesn't have faith in the company's success, it's probably not a good idea to buy shares of that company.
But Money Morning Small-Cap Specialist Sid Riggs knows which companies are worth your money...
For years, Sid has consistently recommended winners, including pharma company Neurocrine Biosciences Inc. (Nasdaq: NBIX). That pick has surged 532.2% since first recommending it in December 2013.
Today, he's giving you another small-cap company that develops medical devices. The firm has received three FDA approvals between 2010 and 2012, one of which is for the first at-home HIV test sold over the counter.
This gives the company a profitable edge over other biotechs trying to sell similar HIV tests. This edge has been responsible for the stock's massive 146.1% rally so far this year.
But Sid doesn't expect the rally to end anytime soon, thanks to the company's reputation for crushing earnings estimates...
Since Q3 2016, the company has surpassed analyst expectations by a 54.78% average. That means Wall Street consistently underestimates the firm's profitability.
That gives you a great opportunity to buy in right now...
One of the Best Small-Cap Stocks to Buy in the Biotech Sector