The mainstream acceptance of marijuana could catalyze marijuana penny stocks to soar, which is why LSU's new $10 million plan to grow medical marijuana is so exciting...
The LSU AgCenter signed the deal with GB Sciences Louisiana LLC on Sept. 18, 2017, to produce cannabis as a resource for the medical community.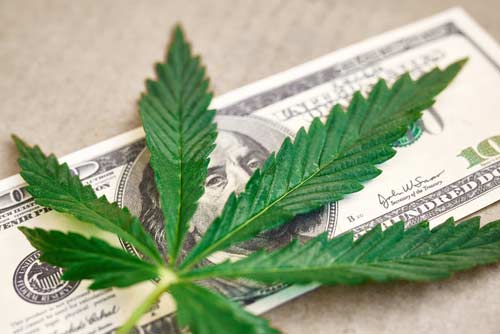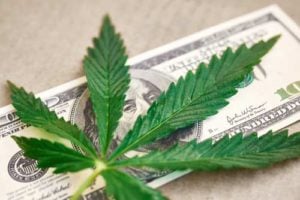 According to the Baton Rouge Advocate, LSU Vice President for Agriculture Bill Richardson said it's important the university provides patients with "safe and consistent options to help improve their quality of life."
Along with helping patients, the agreement could also be a lucrative source of income for LSU's agriculture department. GB Sciences will pay LSU $3.4 million or 10% of the gross revenue over the next five years, whichever is greater.
But the deal is even more important if you're investing in pot stocks. As pot becomes less taboo, investing in it will be more profitable for you too...
Marijuana Penny Stock Prices Are Set to Soar
A state's flagship research university taking on a $10 million pot project is a sign medical marijuana is becoming mainstream. And pot going mainstream will galvanize sales for medical marijuana companies.
Just look at sales projections for legal cannabis to see how big the industry is getting.
Legal marijuana sales in 2016 in North America totaled $6.7 billion. By 2020, legal sales are expected to climb to $20 billion or more.
That's an increase of 198% in just four years.
And the skyrocketing sales are thanks in part to more mainstream acceptance of cannabis, like this recent LSU agreement. According to a 2016 Gallup poll, 60% of Americans support legalizing marijuana.
Video
Marijuana Businesses Are Teaming Up with This Billion-Dollar Company
Currently, 29 states and the District of Columbia have some form of medical marijuana legislation. There's also growing support in legalizing all cannabis use, with California, Maine, Nevada, and Massachusetts voting to legalize recreational marijuana in November 2016.
It's now just a matter of "when" medical marijuana will be legalized in all 50 states. When that happens, full recreational legalization won't be far behind.
This could create a seven-figure weed windfall.
And that's why, after months of research, Money Morning Director of Technology & Venture Capital Research Michael A. Robinson has created the "bible of weed investing" for Money Morning readers.
Here's everything you need to know about your next profit opportunity...
How to Get In on the "Gold Rush" of the 21st Century