Initial coin offerings (ICOs) are growing in popularity, and that has our readers asking us, "Should I invest in ICOs?" Today, we'll show you the risks of investing in ICOs, plus how to do it profitably…
ICOs can raise millions in minutes, allowing new companies to bypass venture capital funding and the regulation of IPOs. Cosmos, a company aiming to be the "Internet of blockchains," raised $16.8 million in just 30 minutes in April.
But while this is good for the companies, it can be tricky for investors.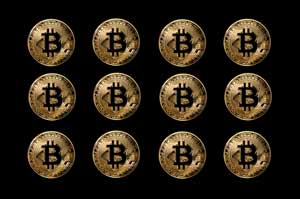 Money Morning Director of Technology & Venture Capital Research Michael Robinson believes you can make money by investing in the right ICOs.
But just like with any investment, you should understand how these coin offerings work to see if they deserve your hard-earned money…
What You Need to Know Before Investing in ICOs
In an ICO, a company creates a new cryptocurrency to raise funds to get its business off the ground or to pay for innovative projects.
Special Report: Cannabis Is the Gold Rush of the 21st Century – 30 Stocks to Invest in Now. Details Here…
Investors receive a new digital token from the company when they invest. The coins can be exchanged for services from the company later.
But ICO investors hope the price of the new digital coin will climb as demand for the company's services rises, and speculators are betting the hype will push coin prices to new heights.
For example, the underlying technology for Ethereum can be used for "smart contracts," which can store payments and paperwork together.
Through a smart contract, someone can create a last will and testament that they can encrypt. This encryption allows the user to control who can access it, keeping it secure from anyone but the family members and lawyers they choose.
But the real power behind a smart contract is that it can make payments.
The deceased could set up their smart contract to pay out a certain percentage of their money to their children until they become 18. That would prevent the funds from being stolen or mismanaged.
These types of capabilities could make Ethereum the preferred payment of choice for smart contracts, and that would send the demand for Ethereum higher. As demand for Ethereum's secure contracts rises, the price of the coin goes up, making investors' coins more valuable.
Digital currency investors are already driving up Ethereum prices because of its advanced technology. So far in 2017, Ethereum prices have skyrocketed 3,611%.
However, not every ICO is worth investing in…
"People mistakenly believe that investing in virtually any cheap cryptocurrency today will make them a millionaire tomorrow," Money Morning Cryptocurrency Expert Dave Zeiler said on Sept. 7, 2017.
Video
Top 5 Cryptocurrencies to Invest in Today
One of the most surprising ICOs that actually gained traction was the Useless Ethereum Token (UET). On its website, UET says it "transparently offers investors no value, so there will be no expectations of gains."
However, that didn't stop investors from driving up the price from $3.98 on July 5 to an intraday high of $58.03. Of course, the price collapsed and now is trading at $0.01.
This ICO may sound silly, but it's a sign of how speculators are hoping to score quick profits from the hype surrounding cryptocurrencies.
To avoid hype and to find the best profit opportunities, Robinson has three rules for investing in ICOs.
Through his guide, you'll be able to protect your money and find the best ICO investments to grow your net worth…