North Korea will provoke the United States in just four days' time - on Oct. 9, warned top CIA Korean Affairs official Yong Suk Lee yesterday (Oct. 5). U.S. News relayed the operative's cautionary statement earlier today.
Lee's prediction is based in part on a convergence of holidays that takes place on Oct. 9 - Columbus Day in the United States and Party Foundation Day in North Korea.
Technically, the Hermit Regime's Party Foundation Day occurs annually on Oct. 10 and marks the anniversary of the formation of North Korea's governing Workers' Party in 1945.
But the two holidays partially overlap because North Korea operates 12 hours and 30 minutes ahead of the United States. So, a portion of Oct. 10 in the regime falls on Oct. 9 in the States.
Lee's prediction was likewise based on an aggression pattern that North Korea regularly exhibits...
North Korea Has a Habit of Blowing Things Up on Holidays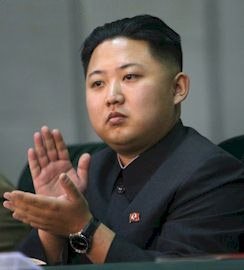 Historically, Pyongyang has carried out provocations in the form of missile launches on holidays in order to draw attention to that date and to make a point. This pattern doesn't necessarily pertain to North Korea-only holidays... though it does sometimes.
For example, on Sept. 9, 2015, North Korea marked the anniversary of the country's founding with an underground nuclear test that it later claimed to have built as protection against "threats and sanctions," The Washington Post reported that day.
And on July 4 of this year - America's Independence Day - North Korea launched, for the first time ever, a two-stage intercontinental ballistic missile (ICBM). This provocation in particular rattled the United States as it demonstrated the regime had recently made major strides in advanced weapons manufacturing.
Must See: The Defense Industry Is a Gold Mine - You Can't Afford to Miss This $6 Company...
This pattern makes Lee's Oct. 9 prediction all the more worrisome. The double holiday provides dictator Kim Jong Un twice the opportunity for his recently subdued regime to exert its nuclear ambitions once again.
There is, however, one late-developing buffer that could possibly keep North Korean aggression at bay...