There are two reasons for China's notably harsher stance against North Korea lately.
As soon as China gets what it wants, it'll go back to its uncooperative ways.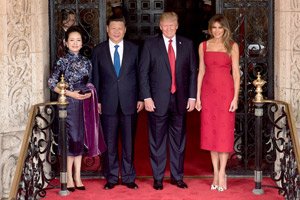 Although Beijing did order all North Korean businesses in its country to shut down last Thursday (Sept. 28), experts say that the Asian nation didn't do this in an effort to truly curb North Korea's nuclear ambitions or to help the United States.
Instead, China made these moves for its own near-term benefit. The Red Dragon's stricter stance, these analysts explain, likely won't last.
Here are China's real motives – and when we can expect its cooperation to end…
Reason No. 1: China Wants to Maintain Internal Stability
The Chinese Communist Party will hold its twice-a-decade Congress starting on Oct. 18. This is a major political gathering that decides the country's future leadership. And the high-profile Congress will assess Beijing's global sanctions compliance when making its decision.
So Beijing wants stability on the domestic front "in the lead up to and after the Congress," Chin-Hao Huang, head of studies for global affairs and assistant professor at Singapore's Yale-NUS College, told CNBC yesterday.
"Any disruption to the Party Congress' deliberation would be an unwelcome development," Huang added, "including unilateral provocations by North Korea."
Must See: The Defense Industry Is a Gold Mine – You Can't Afford to Miss This $6 Company…
That's chiefly because China's Congress is first and foremost a gathering of diplomats who are each expected to show their loyalty to the Communist regime at the meeting. While North Korea isn't likely to pose any immediate danger to the Congress, the federal authorities must declare their determination to stamp out risk at the summit. And carrying out Chinese President Xi Jinping's harsh sanctions on the small peninsula regime is precisely how the Chinese authorities would effectively "show their loyalty."
But Chinese sanctions against North Korea aren't likely to stop immediately after the Congress, because U.S. President Donald Trump will be stopping by to say hello…
Reason No. 2: China Wants to Butter Trump Up Ahead of His Asia Trip
These new sanctions against Kim Jong Un's regime are also a show to appease President Trump, Jeffrey Kingston, director of Asian studies at Tokyo-based Temple University, told CNBC yesterday.
"Xi seeks improved relations with the U.S. to such an extent that he's making a huge concession here to pave way for a successful Trump visit to Asia next month," Kingston explained.
Indeed, Trump is due to visit Asia from Nov. 3 to Nov. 14. Until Beijing implemented its tough sanctions last week, Washington (and particularly the president) regularly admonished the nation for not pressuring North Korea enough.
But after China's business and bank sanctions were announced, Trump changed his tune…
"I applaud China for breaking off all banking relationships with North Korea, something that people would have thought unthinkable even two months ago," Trump said the day the Red Dragon announced them.
And why might China want to butter Trump up in particular?
To solidify its sovereignty claims in the South China Sea.
During Trump's visit next month, he will attend a summit in the Philippines held by the Association of Southeast Asian Nations (ASEAN). Many of the nations in attendance are competing with China for sovereignty over parts of the trade- and resource-rich oceanic region.
Lately, China has been successful in elbowing its South Pacific neighbors out of the way in the South China Sea. For example, the Philippines has done a complete 180 in its position against China; meanwhile, whereas Manila was once Beijing's largest detractor, it is now the country's biggest ally in the South Pacific.
A show of friendly relations between Trump and Xi at the summit next month could indicate to less China-friendly nations that China not only has the Philippines on its side, but the world's most powerful nation, as well.
China's Ultimate Goal – Global Preeminence – Hasn't Changed
Money Morning Executive Editor Bill Patalon has been watching Beijing's movements for years. In fact, he's been following developments in the "Asian arms race" for three decades.
And thanks to his updates and insight, Bill has kept readers of his subscription service, Private Briefing, abreast of the region's latest developments so they can position themselves to profit.
On Aug. 17, Bill told subscribers that "Beijing isn't looking for true give-and-take cooperation. It isn't looking for what the China Daily refers to as 'the dedicated efforts of China and ASEAN to resolve their differences through dialogue.'"
Rather, Beijing's idea of cooperation is "you cave in and agree to let us do whatever we want."
It looks like that's precisely what the Philippines has been doing in the South China Sea, for example.
Bill also knows that the United States won't let China have its way – and that Trump's praise strategically serves America in much the same way Beijing's compliance serves China.
Still, should the day come where tactical statements made by both nations aren't enough to manipulate the status quo or stave off a physical conflict, Bill wants readers to be ready.
Time and again, he's recommended that his Private Briefing subscribers invest in the companies that will quite literally shield America from enemy weapons in the years ahead.
One such firm is Boeing Co. (NYSE: BA).
When Bill first recommended Boeing, it was trading at $61.92.
Today, the aircraft manufacturer is trading at $255.89.
That's a 312% increase.
On Aug. 14, Bill said, "In general, Boeing sees 'strong and resilient' growth over the next 20 years."
That could have been an understatement…
Because back on June 20, Boeing raised its 20-year industry forecast for plane deliveries from 29,530 jetliners to 41,030, with their value at list prices topping $6 trillion for the first time ever.
To get more of Bill's perceptive profits plays, we suggest subscribing to his Private Briefing. In fact, Bill has recently found a $13 billion anomaly he calls the "Halley's Comet of investing." It's very rare, and fleeting, and Bill sees things lining up perfectly to bring some very sizeable profits to well-positioned investors. Sign up for Private Briefing here…
Trump's Secret Weapon Against Chinese Aggression: Hostilities in the South China Sea now seem imminent, and the Trump administration could be on the verge of its first major crisis. But thanks to a small $6 U.S. defense firm with a top-secret new technology, China is about to be taken to the woodshed. Frankly, you have to see it to believe it…
Follow Money Morning on Facebook, Twitter, and LinkedIn.
Related Articles: