We're still waiting for an official Lyft IPO date, but we did just hear some interesting news before the transportation company goes public: Lyft is ramping up its autonomous vehicle division.
Online learning portal Udacity has teamed with Lyft to launch an introductory self-driving car engineering course. According to AJC.com, the course is called "Introduction to Self-Driving Cars."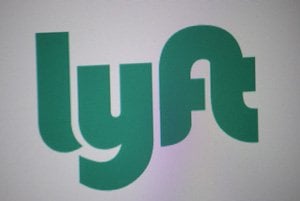 Lyft will provide 400 scholarships for the four-month course that teaches students about robotics and machine learning. According to Engadget, the scholarships are targeting students in U.S.  "communities that are underrepresented in technology."
While the idea of self-driving cars may seem futuristic, there's a big reason why Lyft is investing in autonomous technology…
Lyft Is Competing with Uber in the Self-Driving Car Space
Before the Lyft IPO, investors want to know how the company plans to compete with Uber, especially with self-driving cars.
In February 2015, Uber opened a robotic research facility for autonomous vehicles in Pittsburgh. The financial terms weren't disclosed, but Uber did raise $1.2 billion in December 2014.
Just a year after the robotic facility opened, self-driving Uber cars picked up passengers in Pittsburgh in September 2016. Engineers were in the front two seats for safety and could control the wheel and brakes if needed, according to a TechCrunch reporter who was in one of the cars.
Energy Breakthrough: One gallon of this new "crystal fuel" could get you from New York to L.A. and back… seven times! Read more…
And while the cars still had human controllers as a safety measure, it's a huge advancement for Uber that puts it ahead of Lyft in the self-driving car race.
It wasn't until September 2017 that autonomous Lyft vehicles accompanied by a human behind the wheel picked up passengers in San Francisco.
Video
Get In on the Drone Craze Now, Before Sales Quadruple
Now, we did note in an Oct. 4 report that Alphabet Inc. (Nasdaq: GOOGL) is considering making a $1 billion investment in Lyft. That money could be used to help Lyft increase its research and get a self-driving fleet on the road faster.
If Lyft does get the investment from Google, does this mean you should buy Lyft stock?
Here's what you need to know about investing in Lyft stock, plus a bonus profit play you need to know about today…
Read This Now Before You Buy Lyft Stock