Facebook Inc. (Nasdaq: FB) CEO Mark Zuckerberg announced on Friday, Sept. 22, 2017, that the Facebook stock split had been canceled. While many were disappointed, the news has absolutely no impact on our bullish FB stock price prediction.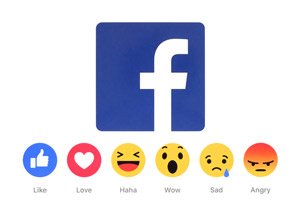 It's true the FB stock price dipped 4.5% the following Monday (Sept. 25) to an intraday low of $161.56 thanks to the news.
But since then, it's climbed 7.08% to today's opening price of $173.00.
That's why Money Morning views any dips like this as buying opportunities for long-term investors.
Here's why the Facebook stock split was canceled and why that news should not impact the Facebook stock price in 2018…
Why the Facebook Stock Split News Caused a Short-Term Sell-Off
In a December 2015 Facebook post, Zuckerberg announced he would donate 99% of his Facebook shares throughout his lifetime to his charity, the Chan Zuckerberg Initiative (CZI).
As generous as that is, donating nearly all of his shares would have left the founder of Facebook without the majority voting rights.
To keep control of the company, Zuckerberg proposed a 3-for-1 stock split on April 27, 2016, in Facebook's Q1 2016 earnings call. On the FB stock split date, shareholders would have received three newly created Class C shares for every one share of Class A or Class B they owned.
But unlike the original shares, the Class C shares would not have had any voting rights.
On June 20, 2016, shareholders voted for the 3-for-1 stock split. The results, though, were already a foregone conclusion, because Zuckerberg controlled nearly 60% of the voting power at the time.
Video
Get In on the Drone Craze Now, Before Sales Quadruple
The vote obviously passed, but shareholders were not provided with any updates after the vote. That's why the Sept. 22 Facebook post announcing the cancellation of the split came as such a surprise.
Zuckerberg said in his announcement the FB stock price has climbed so much that he needed fewer shares to fund CZI.
That was true, as the FB stock price climbed 48.75%, from $113.77 per share on June 20, 2016, to $169.24 per share on Sept. 25.
But the canceled stock split still worried shareholders…
You see, Zuckerberg was supposed to testify on Sept. 26 in the Delaware Court of Chancery because of a lawsuit filed against his company by FB shareholders. A group of shareholders originally alleged Facebook's board members didn't act in their best interest when they approved the stock split.
Apparently, Facebook board member Marc Andreessen had communicated with Zuckerberg during the initial stock split proposal in an effort to sway other board members, according to leaked information obtained by Bloomberg.
When that information leaked, shareholders worried more damaging information would be released during the testimony.
Now, some speculate Zuckerberg canceled the split to avoid testifying.
But we aren't buying the speculation.
Keep in mind, the 50% increase in the FB stock price since the split vote allows Zuckerberg to donate more money with fewer shares.
Energy Breakthrough: One gallon of this new "crystal fuel" could get you from New York to L.A. and back… seven times! Read more…
But the bigger story to focus on is the bullish outlook we continue to have for the Facebook stock price.
Here's how high we see shares of FB climbing in the next three years…
Why the Facebook Stock Price Will Hit This Target by 2020