Legal Colorado marijuana sales in the first eight months of 2017 topped $1 billion, but this is just the start of the marijuana gold rush for forward-thinking investors…
While sales for the first eight months of 2017 are already up 21% from $846.5 million during the same time a year ago, this is part of a larger trend. Over the last three years, legal marijuana sales in Colorado have increased each and every year.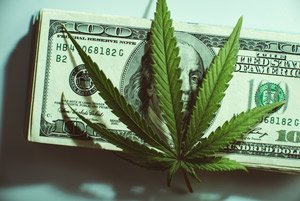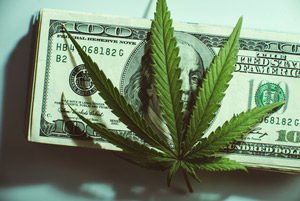 Total sales increased 42% from $699 million in 2014 to $996 million in 2015. Sales once again climbed double digits, from 996 million in 2015 to $1.3 billion in 2016. That's a 31% increase just last year.
But the growth in Colorado's marijuana industry is just getting started…
Why Colorado Marijuana Sales Are Just Getting Started
Marijuana sales in Colorado have been growing despite the fact that cannabis is illegal under federal law.
Even though marijuana is legal in the state, the federal law means banks won't lend to the marijuana companies out of fear of losing their investment. Banks won't even let these businesses deposit money with them. Without access to capital and banks, cannabis businesses remain limited in their growth opportunities.
That currently makes investing in cannabis stocks speculative. But it's only a matter of "when," not "if," federal marijuana laws are changed.
And that means the cannabis boom in Colorado is just getting started…
Now, we don't have a time frame for when cannabis would ever be legalized under federal law, but the trajectory points toward full legalization. Currently, 29 states and the District of Columbia having already legalized medical cannabis, and 60% of Americans support legalizing it, according to Gallup. Even Canada plans to fully legalize marijuana in 2018.
But you don't have to wait for full legalization to start profiting. In fact, you can begin profiting from the Colorado pot industry right now while you get in early on what could become an even more explosive market.
And we have a way to profit from the exciting growth of the Colorado pot industry without investing in cannabis companies. Without access to banks and growing competition, these companies could be too risky to own.
NEW: Plot your course to a seven-figure weed windfall with the top pot stocks from every ecosystem – growers, edibles, dispensaries, and more. Read more…
But our profit strategy is what we call a "pick-and-shovel" play here at Money Morning, and it all started with the California Gold Rush of 1848.
Video
These Four Events Will Make Marijuana Investors Rich
Between 1848 and 1855, over 300,000 individuals went to California to try and make their fortunes mining the precious metal, according to History.com.
However, some savvy businessmen soon discovered selling the equipment needed to mine the gold was a safer way to profit than mining for gold itself. After all, not every miner found a life-changing fortune in gold, but they all needed shovels.
And just like these savvy businessmen, we have our eye on a pick-and-shovel profit opportunity in the Colorado marijuana market…
How to Profit from the Billion-Dollar Colorado Marijuana Industry