According to the CME FedWatch Tool, there's a 91.7% chance of a December rate hike, but that could prove to be a major profit opportunity for investors...
And Money Morning Chief Investment Strategist Keith Fitz-Gerald wants to show you how to make money from it with three profit plays built around the potential rate hike.
Since slashing rates to a historic low of 0.25% in 2008, the U.S. Federal Reserve has raised rates four times. Now, another rate hike would send rates from the 1%-1.25% range to the 1.25%-1.50% range.
That's a bullish indicator for the financial industry.
Here's why banks are particularly poised to grow if there's a rate hike at the December FOMC meeting from Dec. 12 to 13, plus Keith's three profit plays for the sector...
Why Banks Are the Best Way to Make Money from a December Rate Hike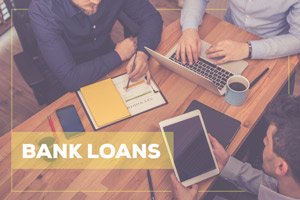 Banks are among the best-performing companies when interest rates rise. Since banks give out loans, higher interest rates make the banks more money.
For instance, Wells Fargo & Co.'s (NYSE: WFC) annual net income grew 10.4%, to $8.5 billion, from 2005 to 2006, when rates were in the 4.25%-5% range. Compare that to 2015, when rates were near 1%. That year, Wells Fargo saw net income actually decline 0.9%, to $22.9 billion from $23.1 billion the year before.
According to Keith, bank stocks and financial exchange-traded funds (ETFs) are great ways to "trade the Fed," and research over the last 27 years supports that. Data startup Kensho reports that investments in the financial sector have gained an average of 10.7% in the two months leading up to every single rate hike since 1990.
But December rate hikes can be particularly profitable for banks since a year-end rate hike means the Fed believes the economy is set for more growth. In other words, December rate hikes aren't just rate hikes, but rather forecasts for a really good economic year ahead.
"My research shows that year-end rate hikes are typically part of a much broader financial setup," Keith said. "That includes everything from window dressing to performance-enhancing trades that portfolio managers use to position hundreds of millions (or even billions) of dollars for the following calendar year."
Urgent: An $80 billion cover-up? Feds use obscure loophole to threaten retirees... Read more...
With odds of a December rate hike at 91.7%, Keith wants to show you three trades you can make right now to profit from the strengthening economy and higher rates.
For these trades, Keith advises only risking the maximum amount of money you can afford to lose. He also recommends putting a trailing stop - which automatically sells the stock if it falls a certain percentage - on each trade. These are great for minimizing losses and maximizing returns.
"Over the years, I've suggested 25% below your purchase price as a good place to begin," Keith said, "but there's nothing wrong with running a much tighter 5% trailing stop if you don't have that kind of risk appetite."
With that strategy in mind, here are Keith's three recommended trades to make before the possible rate hike decision on Dec. 13...
3 "Fed Trades" to Make Ahead of the Likely December Rate Hike