Video
3 Strategies for Trading Penny Stocks Today
As of today's trading session (Tuesday, Nov. 7), the biggest penny stock gainer of 2017 is Marinus Pharmaceuticals Inc. (Nasdaq: MRNS). Shares of the company are up 556.4% this year thanks to a medical breakthrough.
While MRNS stock is up triple-digits this year, we're not recommending it as a stock to buy right now. Here at Money Morning, we're more interested in recommending stocks with profit potential ahead of them instead of big gains behind them.
Today, we're going to show you a different stock to buy and hold for 2018. It's a company in the rapidly growing mobile banking industry. According to Money Morning Small-Cap Specialist Sid Riggs, this industry is expected to grow by a whopping 716% over just the next four years.
First, here's why MRNS is the top penny stock of 2017 so far...
Why Marinus Is the Biggest Penny Stock Gainer of 2017
About 116.3% of MRNS's 2017 rally has happened since September. That was when the company announced trials for its newest epilepsy drug were successful.
The treatment is called Ganaxolone, and it's shown to be effective against PCDH19 pediatric epilepsy and Fragile X syndrome. PCDH19 is a rare type of epilepsy that affects females during infancy or early childhood, while Fragile X is a genetic disorder that causes seizures and intellectual disability.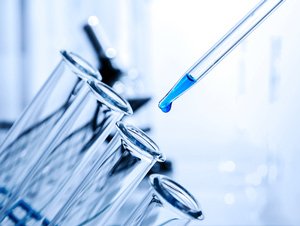 Ganaxolone is currently in phase 2 trials, where most patients have shown a reduction in seizure frequency. We'll be keeping an eye on MRNS the rest of the year to see if the ongoing trials move shares of the stock at all.
Marinus proves that penny stocks can offer market-crushing returns in a short amount of time. While the MRNS stock price is up 116.3% since Sept. 1, the S&P 500 and Dow Jones are only up 4.7% and 7.2% over the same period, respectively.
But as we mentioned, we don't recommend investing in MRNS stock. Its triple-digit gain this year has pushed it to its highest level since December 2015. Buying in at such a high price right now means you may not see much of a profit, even if share prices climb.
BREAKING: New Legislation Could Turn Tiny Pot Stocks into Millions. Click Here...
Instead, Money Morning Small-Cap Specialist Sid Riggs is giving you one of the best small-cap stocks to invest in for 2018.
This firm operates in the mobile banking transactions market, which is set to grow 716% over the next four years. The company also offers one of the best cybersecurity products out there for mobile banking.
While shares of the company trade near $13 - slightly more expensive than your average penny stock - its dominance in the exploding mobile banking industry make it more than worth the extra cash...
This Is One of the Best Stocks to Buy Right Now in Mobile Banking