A marijuana stock with a dividend combines the benefits of owning a high-growth-potential stock with the benefit of receiving regular income payouts…
Legal marijuana sales in North America in 2016 totaled $6.7 billion. By 2025, legal sales in North America are projected to reach $24.5 billion.
That's a 265.67% sales increase in just nine years, and the top-tier cannabis companies will watch their sales skyrocket. More sales will create more demand for pot stocks.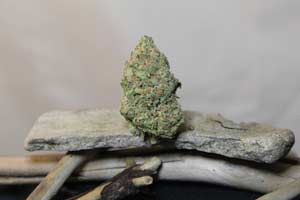 And that demand will help send marijuana stock prices higher.
For marijuana stocks with dividends, those dividends can purchase more shares through dividend reinvestment programs (DRIPs). They can also be used for quarterly income, as well as helping offset losses if a stock price falls.
Now, some investors might not consider the stock we're about to mention as a "pure" marijuana stock investment. The company doesn't directly produce or sell cannabis.
But it does offer a tracking service cannabis businesses and governments are signing up for within the legal marijuana industry.
That allows investors to profit from the pot industry without the risk of owning stock in a company selling a product that's still illegal under federal law.
And because this stocks pays a dividend, investors can use DRIPs to maximize their future returns.
Special Report: Cannabis Is the Gold Rush of the 21st Century – 30 Stocks to Invest in Now. Details Here…
Check out how reinvesting dividends into this one stock brought triple-digit returns over the last 20 years – and how you can start a dividend reinvestment strategy right now…
This Marijuana Dividend Stock Has Climbed Over the Last 20 Years
By reinvesting dividends into buying more of the same stock, you can amplify your gains over time.
Take a look at how dividends boosted the return on this "pot stock" we're going to show you…
If you invested $10,000 on Nov. 21, 1997, and reinvested the dividends in the pot stock we're about to mention, your shares today would be worth $71,635.43.
That's a profit of 616%.
In comparison, a $10,000 investment in the Dow Jones Industrial Average would now be worth just $45,078.28.
That means, with the help of dividends, this stock performed 58.91% better than the Dow.
Video
How Medical Marijuana Could End the U.S. Opioid Crisis
But if you missed out on these massive gains, it's okay. This company still pays a dividend yield of over 2%, and one analyst projects the stock price will climb 45% in the next 12 months, according to FactSet.
However, you need to own this pot stock with a dividend today to maximize your long-term profit potential…
This Marijuana Stock with a Dividend Could Climb 45%