Today, Russia and Saudi Arabia are scrambling to work out the details of an oil production deal ahead of tomorrow's big meeting between OPEC and non-OPEC members in Vienna, Austria.
Thursday's powwow will be the last meeting ahead of an important, predetermined March 2018 deadline, set a year ago by the group to curb the worldwide oil glut.
Whatever deal the group strikes will handily impact your wallets – sooner rather than later, in fact.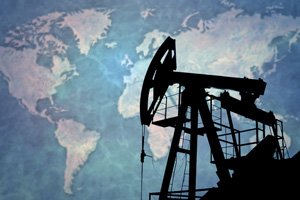 Just look at how fast oil prices surged after last November's OPEC meeting…
They ticked up 6% on average in less than a month – from $46.26 on Nov. 1 to $49.20 on Nov. 30, 2016.
A year later, the oil price per barrel wavers around $57 – 23% higher on average than this time last year.
That trend could change in a heartbeat, however, if the beef between Russia and Saudi Arabia isn't sussed out today.
And that's why they're hustling to set the accord's details today.
Here's a quick rundown of what the dueling countries want and how investors in the United States can expect to be impacted by their demands.
We've also got an oil and energy sector profit play for you that looks to reap serious gains no matter what happens in the meantime…
What Russia and Saudi Arabia Want from Tomorrow's OPEC Meeting
Last November, OPEC set the 2017 global oil production cap at 32.5 million barrels a day – a 1.8 million-barrel-per-day reduction from 2016.
As mentioned, oil prices surged across the globe, which was great for those with the money to heavily invest in the worldwide energy sector, but not so much for average Americans who need gas for their cars and homes.
Saudi Arabia's $100 Billion Plan to End Big Oil: Billionaires have been dumping oil stocks at a frantic pace. Warren Buffett sold $3.7 billion worth of oil holdings, Bill Gates unloaded nearly $1 billion, and George Soros closed out multiple positions. A former intelligence operative believes it's connected with the new fuel Saudi Arabia is pouring $100 billion into. Click here to find out more…
Now, the price Americans will pay for their energy needs depends on whether the Saudis or the Russians get what they want tomorrow.
Russia – a non-OPEC member that emerged this past year as a power player and Saudi rival in the oil world – wants shorter deal terms.
Saudi Arabia – OPEC's most influential member – wants longer deal terms.
Saud Arabia, for its part, wants OPEC, Russia, and other large producers to keep oil production capped at about 2% lower than what it had been in the first 11 months of 2016 – which is where it stands now.
That cap extension would last the entirety of 2018 and could ostensibly bring the kingdom a windfall from the resulting rise in oil prices. And that money could, in turn, fuel the economic transformation needed to fund the country's highly anticipated Saudi Aramco IPO next year.
But the only way a production cut could truly benefit Saudi Arabia is if all large oil producers followed suit – especially Russia.
A cut from Saudi Arabia without a cut from Moscow could see Russia overtake the kingdom as the world's largest oil producer.
That's the last thing Riyadh wants.
For its part, the Kremlin doesn't want an extension… and least, not for long.
It wants a deal on shorter terms – to input a lever, of sorts, that could adjust the deal should oil prices rise. Essentially, it wants assurance that it will be able to increase production once prices are back up.
Of course, this stipulation would also allow American shale producers to "ramp up output," The Wall Street Journal reported today.
But any additional output from new players, like the United States and even Iran, could drive oil prices back down again.
Indeed, many analysts, oil producers, and media outlets agree that Russia's "shorter agreement" terms carry significant risk of sending oil prices too low – to a dangerous point – because "the Saudis have built up expectations by talking for months about an extension for all of 2018."
Too dramatic a price drop would actually hurt Russia, because the Kremlin requires at least $72 a barrel on average to cover its government spending, according to the International Monetary Fund.
Saudi Arabia needs even more: $84 a barrel, reports the IMF.
As of today, oil sits at $57 per barrel.
So both countries need a definite boost regardless. That may be the one thing they both agree on.
And this means that, whether or not Russia's request for a deal "shortener" is granted, we will almost certainly see an extension on cuts through 2018 tomorrow – sending oil prices higher in the weeks ahead.
And there's a way for investors to profit in the meantime. You know, to make up for the extra coinage you'll be spending at the pump…
How Average Investors Can Profit from OPEC's Decision – No Matter What
Money Morning Global Energy Strategist Dr. Kent Moors told Money Morning readers on Nov. 17 that, next year, oil stocks will become profitable again.
Since we know the oil price floor is rising, we can make targeted moves, like taking a long position in the United States Oil Fund ETF (NYSE Arca: USO).
But Kent has another play, with significantly more upside. He's showing readers how to profit from the global energy market with a new "universal fuel" so cheap that Fortune 500 companies are rushing to set up their own "power companies."
Check it out…
Up Next: The World's First "Universal Fuel"
Physicists have known about an unlimited source of free fuel for over 100 years.
And now, thanks to a stunning breakthrough in chemical engineering, we have the ability to power the entire planet for over 36,000 years. And the cost of this fuel is zero.
It's free.
Follow Money Morning on Facebook, Twitter, and LinkedIn.
Related Articles: