On Jan. 1, legal marijuana will receive its biggest catalyst yet.
We're talking about total marijuana legalization in the state of California.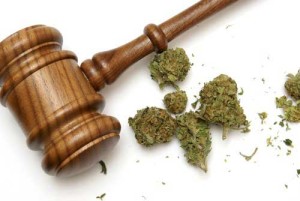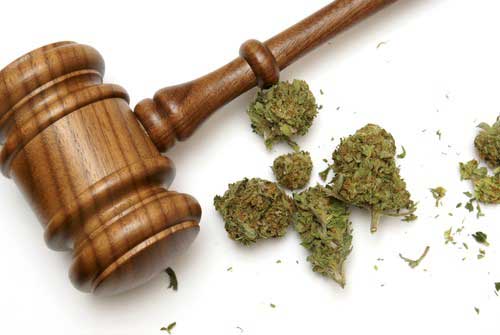 Recreational marijuana is already legal in five states, but California's population of 39 million people is expected to dramatically change the landscape of the legal marijuana market.
In fact, the state's legalization is expected to create an immediate $7 billion annual windfall for the state. And the addition of California could grow nationwide sales to $24.1 billion by 2025, according to New Frontier Data, compared to $6.6 billion in 2016.
But even though cannabis will be fully legal, some wonder what this means for past marijuana-related convictions for residents of the state.
Since the passage of Proposition 64 last year, thousands of California residents have come forward to request the state reduce past convictions or sentences for marijuana-related charges - even for those still serving time.
"Our job is to enforce [the law]," said Rachel Solov, chief of the collaborative courts division of the district attorney's office in San Diego, to US News. "It's the right thing to do. If someone's in custody and they shouldn't be in custody anymore, we have an obligation to address that."
Not all residents in California feel this way. According to Pacific Standard, while cannabis legalization in hugely popular amongst Americans, allowing people who have broken the law in the past to walk away with a clean record is less popular.
But California is ignoring those concerns and making efforts to rectify the damages done by the war on drugs. Here's why - and what it could mean for the future of the legal marijuana industry...
How California Is Leading the Effort on Marijuana Criminal Justice Reform
For many Americans, marijuana convictions still bring life-altering consequences.
Even though pot is legal in some form in 29 states plus the District of Columbia, a marijuana conviction makes it difficult, if not impossible, to find and keep a job, get a professional license, and even obtain a student loan.
And then there's the cost of enforcement.
One of the most commonly cited arguments for legalizing marijuana - besides non-addictive pain management and enormous tax revenue for states' economies - is the ridiculous amount of money spent by the government to enforce prohibition.
Marijuana prohibition costs upward of $20 billion a year, according to a report by The Huffington Post. That's far too high a price to pay to prohibit a drug that is legally accessible to more than one out of every five Americans - and California is through overspending.
Special Report: Cannabis Is the Gold Rush of the 21st Century - 30 Stocks to Invest in Now. Details Here...
Prop 64 included a provision that allows people who received cannabis convictions to apply for reduced charges or possibly expunge it entirely from their records. Since the proposition's passage, at least 2,660 petitions have been filed. Of those 2,660 requests, 1,500 have been granted.
It's important to note that those figures are from self-reports made by various counties in the state, according to Pacific Standard. Officials say they believe the number is actually much higher.
Will this move from California set a precedent for other states to follow? Most likely.
As more states pass legalization measures, it's doubtful they would continue to hold citizens accountable for crimes that are no longer illegal.
And as more people are freed from their past convictions, the normalization of weed will continue to spread across the nation.  Make no mistake: Normalization will lead to wider use - and more profits for those invested in the industry.
How to Make a Fast Fortune on California's Upcoming Total Legalization of Marijuana
The legal marijuana market is set to explode the minute the markets open after the New Year. So you need to act fast if you want to stake your claim in the tiny penny pot stocks set for massive gains.
We've got all the details - including the three best pot stocks to invest in now - during our exclusive FREE event, The California Pot Stock Explosion Summit.
With this much money on the line, millionaires - even billionaires - could be minted overnight.
SPACE IS LIMITED.  Reserve your spot today.
Follow Money Morning on Twitter @moneymorning, Facebook, and LinkedIn.