I don't want to get into one of my "commercialization of Christmas" rants, but my biggest issue with the whole Christmas shopping season is that Americans fall for this blatant scam every single year.
Now, I'm not here to fight the culture wars, but I do have an agenda: to tell you the truth - and point you toward "unreasonably" good profits.
With that said...
They already screwed up Christmas, and now they've screwed up my favorite holiday, Thanksgiving, with this destructive Black Friday con.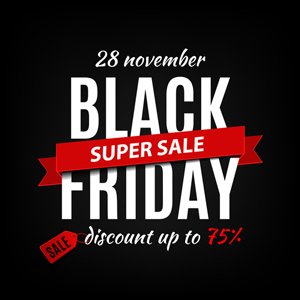 In fact, if I were ever CEO of a retailer, I'd gather all the executives during our first meeting and ask them, "What's your Black Friday strategy for next Thanksgiving?"
Anyone who had plans would be fired.
Hear me out...
These Numbers Don't Even Come Close to Adding Up
You see, retail is 70% of the U.S. economy, and 20% of all retail sales are in the fourth quarter. If you work that out, it means that 14% of the entire U.S. GDP is a result of consumers buying holiday gifts, with most of the sales taking place in the three days between Black Friday and Cyber Monday.
INCREDIBLE: Since April 28, Shah Gilani's Zenith Trading Circle recommendations have outperformed every investment on the market, with an average gains of 44% per day (including partial plays). Click here...
Horse----... don't fall for it. Too many people already have.
Join the conversation. Click here to jump to comments…
About the Author
Tim Melvin is an unlikely investment expert by any measure. Raised in the "projects" of Baltimore by a single mother, he never attended college and started out as a door-to-door vacuum salesman. But he knew the real money was in the stock market, so he set sights on investing - and by sheer force of determination, he eventually became a financial advisor to millionaires. Today, after 30 years of managing money for some of the wealthiest people in the world, he draws on his experience to help investors find "unreasonably good" bargain stocks, multiply profits, and build their nest eggs. Tim tirelessly works to find overlooked "hidden gems" in the stock market, drawing on the research of legendary investors like Benjamin Graham, Walter Schloss, and Marty Whitman. He has written and lectured extensively on the markets, with work appearing on Benzinga, Real Money, Daily Speculations, and more. He has published several books in the "Little Book of" Investment Series and a "Junior Chamber Course" geared towards young adults that teaches Graham's principles and techniques to a new generation of investors. Today, he serves as the Special Situations Strategist at Money Morning and the editor of Peak Yield Investor.