Social Security is a vital lifeline for tens of millions of Americans.
As of August 2017, 61.5 million people were receiving benefits, and more than 42 million of those folks were retired workers, according to data published by AARP. Many of these workers -  62%, to be precise - count on their monthly stipend from the Social Security Administration (SSA) for at least half of their income.
But it's becoming harder and harder for retirees to reap the benefits of this government program.
In fact, next year's Social Security changes put a comfortable retirement further out of reach for millions of retirees. Fortunately, we can show you how to overcome these changes - and then some.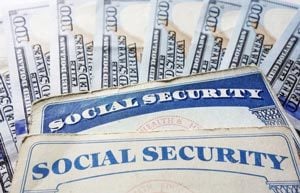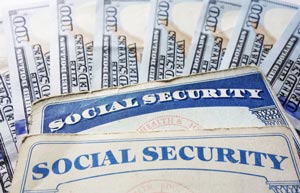 Here's a look at the changes retirees can expect next year, and how you can turn just a portion of your savings into $100,000 profits in just a few weeks' time.
How the Social Security Administration Is Squeezing Retirees
In January 2018, the average monthly Social Security payment is expected to increase by $27, to $1,404. Couples who are both receiving benefits will see their payments climb by an average of $46, to $2,340.
The bad news about that 2% raise: Medicare might swallow it entirely. Medicare has kept many retirees' premiums artificially low due to the recent string of low cost-of-living adjustments (COLAs). Next year's increased COLA could mean a comparable increase in Medicare premiums that will cancel out the raise.
Workers are also expected to see a higher tax cap in 2018. Americans will have to pay the 6.2% Social Security tax on their first $128,700 of income in 2018 - a 1.2% hike.
Stay informed on upcoming Social Security and Medicare changes, and get retirement tips sent to your inbox the moment they're released, simply by clicking here.
Lastly, people turning 62 in 2018 will need to wait longer to claim their full retirement benefits than existing Social Security beneficiaries. The full retirement age for those born in 1956 is 66 and four months, up from 66 and two months for people born in 1955 and 66 for everyone born between 1943 and 1954.
The full retirement age will further increase in two-month increments in subsequent years until it reaches age 67 for everyone born in 1960 or later. Those who sign up for Social Security before their full retirement age will receive a reduced payment, as always.
Because the oldest age at which you can start receiving benefits is still 70, future retirees also have less opportunity to boost their payments through delayed claiming.
But there is a way for retirees (and working folks) to boost their incomes at any stage...
This "Ultimate Retirement Plan" Could Make You Millions at Any Age
Money Morning's options trading specialist, Tom Gentile, has found a way you could retire with just $12,000 and make up to $162,000 a year.
For the rest of your life.
He calls it the "Ultimate Retirement Plan."
And what it can mean for you and your financial future is mind-boggling.
Just by "looping" your investment dollars with Tom's patent-pending investing strategy, over and over, into very specific trade recommendations...
...Uncommon trades that can potentially double your money in about two weeks...
You'll see how easily you really can retire with just $12,000 and make up to $162,000 a year.
And if you're not worried about retirement, then just enjoy the amazing windfall.
Right now, Tom's "Ultimate Retirement Plan" is spitting out average profits of $3,115 every week.
That's like earning $13,500 every month, or $162,000 every single year.
To learn about these massive profit-making opportunities, just follow this link.
Follow Money Morning on Twitter @moneymorning, Facebook, and LinkedIn.