Every fall, the Social Security Administration (SSA) announces its annual changes to the program, including benefit increases, qualification standards, and how much of your money the program can tax.
And we've compiled the most critical changes for you right here...
How Social Security Will Change in 2018
Social Security Change No. 1: Bigger Monthly Checks for Retirees
The cost-of-living adjustment (COLA) in recent years has been a complete joke. Last year's adjustment was a mere 0.3% - less than $5 extra each month for many retirees. The year before that?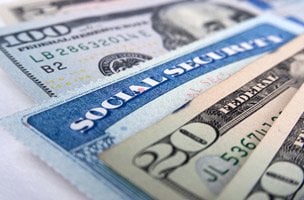 Zilch.
The good news: This year's COLA is the highest in six years, at 2.0%. That's an extra $27 each month for the average Social Security beneficiary.
The bad news: The COLA is still based on the CPI-W, an inflation measure based on urban wage earners, not retirees. In fact, this year's 2% bump is due to bloated gas prices, which don't significantly affect the elderly. In short, the high COLA is essentially a fluke.
The worse news: Medicare might swallow the 2% raise. Medicare has kept many retirees' premiums artificially low due to the recent low COLAs. The increased COLA could mean a comparable increase in Medicare premiums that will cancel out the raise.
Social Security Change No. 2: The Rich Will Pay a Little More
The maximum amount of income that can be taxed for Social Security will increase by $1,500, from $127,200 to $128,700 - a 1.2% increase.
That means that for the roughly 12 million Americans who earn more than $128,700, they'll pay an extra $93 a year in taxes to the SSA.
We're sure they're really torn up about it.
Social Security Change No. 3: The Rich Will Receive a Lot More
The maximum possible Social Security payout for people retiring in 2018 (at the normal retirement age) has risen from $2,687 to $2,788 per month. That's a 3.8% increase - nearly double the COLA for this year.
Learn How to Turn $500 into $1 Million: This Sunday school teacher's "retirement career" made him a millionaire. This book will teach you how you can do it too. Claim your FREE copy...
This is because the primary insurance amount - the amount the SSA pays you in your first year of retirement - is based on the money you've contributed to the program over time. And since maximum taxable income increased by over $8,000 in 2017, this year's wealthy retirees are seeing the benefits.
The final two changes affect every American, rich or poor. In fact, the next one shows why some Americans will have to work more hours next year to receive the same benefits...