The top penny stock gainer of 2017 has skyrocketed 568.6% so far this year, delivering a handsome return to its investors.
That soaring stock is Marinus Pharmaceuticals Inc. (Nasdaq: MRNS), and its story illustrates what's so attractive about penny stocks as investments.
Penny stocks are stocks that trade for $5.00 or less per share. As a result, even small movements in the share price could mean major profits for shareholders. On June 30, MRNS shares traded for $1.37; today, they trade at $9.16, for a gain of 568.6% over little more than five months.
This share gain came after a Sept. 11 announcement that phase 2 clinical trials for its new drug, Ganoxolone, were successful. Passing a drug through phase 2 clinical trials is an achievement for any company. But it's especially important if there are no other treatments available, and that's the case for the CDKL5 disorder.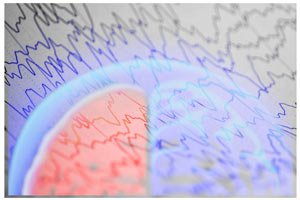 This form of epilepsy is rare and severe. It manifests early, the seizures are resistant to treatment, and they cause neurological development delays and extreme behavioral issues.
The clinical results that came out in September indicate that MRNS' treatment cut down on both the frequency and seriousness of the seizures. Even more importantly, the positive trial results increase the chances that the U.S. Food and Drug Administration (FDA) will approve the drug once the remaining trials are complete.
The drug still needs to pass phase 3 clinical trials, and FDA approval is never sure until it happens. But this example shows that a penny stock with a good product can deliver investors massive returns.
URGENT: The Night Trader Is Up to 908% Total Gains
But while penny stocks can bring triple-digit returns in a matter of weeks, investors should remember that penny stocks are risky. Penny stocks are speculative investments that can see big pullbacks after making large gains.
For instance, VistaGen Therapeutics Inc. (Nasdaq: VTGN) shot up from $0.92 to $2.55 last week on Wednesday (Dec. 6). Since then, the stock has pulled back to $1.09. Investors who bought at $2.55 are sitting on a 57.25% loss today (Dec. 15).
That's why Money Morning Chief Investment Strategist Keith Fitz-Gerald advises that no more than 2% of your portfolio be kept in such risky investments.
And we don't advise you buy shares of MRNS right now, because most of its share price gains are probably behind it, since news of its drug breakthrough is already priced in.
Instead, we're going to look at a different stock that's less risky and has significant upside ahead of it.
That's where Money Morning Small-Cap Specialist Sid Riggs comes in.
He has a great stock to profit from the rapid growth among Chinese middle-class consumers. It's one of the most influential trends of our time, and we have a way for investors to bank huge profits from it.
Soaring Car Sales in China Mean Good News for This Company
[mmpazkzone name="in-story" network="9794" site="307044" id="137008" type="4"]
Sid's pick is Bitauto Holdings Ltd. (NYSE ADR: BITA), a prime candidate to capitalize on skyrocketing growth in the Chinese vehicle market. Bitauto provides online content, marketing, and advertising to auto manufacturers and consumers in China.
From 2013 to 2016, sales of cars in China rose an astounding 45%. By contrast, U.S. car sales rose 12.5% during the same period, and EU car sales grew more than 22%.
Just in 2015, car ownership in China rose by 172 million. That's more than half of the total U.S. population of 321 million in 2015.
Bitauto is divided into three sectors: transaction services, advertising/subscriptions, and digital marketing. All of the sectors have shown impressive growth this year. In just the first quarter of this year, for instance, transaction services advanced a whopping 193.5% year over year. Advertising/subscriptions rose 4.2%, and digital marketing grew 4.3% in the quarter.
In 2016, almost 24 million cars were purchased in China, over 35% more than were purchased in the United States, where consumers bought just 17.5 million.
The key trend here is the growing Chinese middle class. As Sid points out, the number of middle-class consumers in China is projected to reach 550 million in five years. The U.S. middle class totals just 121 million people.
Not until recently have Chinese people entered the middle class in such large numbers. But now they have the purchasing power that comes with it.
And they are eager for the consumer goods they can now afford. Almost no good is more eagerly sought after than cars, which are considered status symbols in China.
Video
Meet the Trading Expert Who Could Help Make You a Millionaire
That's where BITA comes in.
Its sales and profits are driven by expanding car sales. But even more importantly, they are fueled by a big change in how vehicles are financed.
Traditionally, Chinese consumers save cash to buy cars and other large ticket goods, like houses.
The one-time Vice President of Ford Motor Co. (NYSE: F), David Schoch, noted in 2014 that about 80% of people in China who bought Fords did so with cash. Just 20% used financing.
And it's the same with houses. According to the U.S. National Association of Realtors, over 70% of homebuyers from China use cash when buying a house.
But that's changing. More and more, car buyers in China are financing instead of using cash. In fact, the U.S. firm Deloitte expects that, by 2020, 50% of all cars bought in China will be financed.
And BITA's transaction unit is a key beneficiary of this trend. In fact, the ongoing shift to financing is one of the main reasons its gains in the first quarter were so large.
The transaction unit is attracting funding from some of China's top digital online companies. In fact, it recently received $1 billion in funding from JD.com Inc. (Nasdaq ADR: JD), Tencent Holdings Ltd., and Baidu Inc. (Nasdaq ADR: BIDU).
At its current price of $29.95, BITA shares are up nearly 40.8% year to date. But Sid continues recommending the stock because investors keep overlooking it.
Next Up: He's on Pace to see 3,390% Winning Gains per Year
He goes by the alias "The Night Trader," and his method for making money is extraordinary. Every day, after the sun sets, he infiltrates the market, executing a special type of trade that can make him 50%, 75%, or 125%, all by the time he checks his account the next day.
To learn more, go here.