My Size Inc. (Nasdaq: MYSZ) is among the top penny stocks to watch this week after climbing over 152% last week.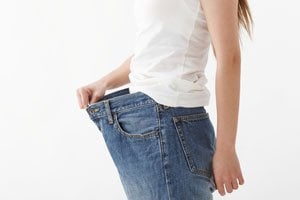 My Size is an Israel-based technology company developing apps for online clothing shopping in Israel. Its apps allow consumers to create an online profile containing all their clothing measurements, which are then matched up against retailers' offerings.
Last Wednesday (Jan. 3), the company announced it would reveal its body measurement technology at the annual Consumer Electronics Show (CES) in Las Vegas on Monday (Jan. 8).
As a result, its share price shot up from $0.65 to $1.66 over four trading days last week in anticipation of the reveal. That represents a 152% gain.
Then, after the company revealed its technology at CES on Jan. 8, MYSZ shares shot up another 75%, to $2.91. That means, since Jan. 2, MYSZ shares have climbed an astounding 340.91% in just five trading sessions.
While MYSZ's 340.91% gain in just the first five trading days of 2018 is impressive, we're recommending a different stock to our readers today. The company we'll show you today has beaten analyst earnings expectations by an average of 542% in the last four quarters, and we expect more earnings growth going forward.
But before we show you our pick, here are the top 10 penny stocks to watch this week...
| | | |
| --- | --- | --- |
| Penny Stocks | Current Share Price (as of Jan. 5) | Jan. 2-5 Gain (as of Jan. 5) |
| My Size Inc. (Nasdaq: MYSZ) | $1.66 | 152.28% |
| Cytori Therapeutics Inc. (Nasdaq: CYTX) | $0.47 | 89.52% |
| DelMar Pharmaceuticals Inc. (Nasdaq: DMPI) | $1.675 | 58.02% |
| CAS Medical Systems Inc. (Nasdaq: CASM) | $1.09 | 55.71% |
| China HGS Real Estate Inc. (Nasdaq: HGSH) | $1.83 | 47.58% |
| Aethlon Medical Inc. (Nasdaq: AEMD) | $1.56 | 43.12% |
| Midatech Pharma Plc. (Nasdaq: MTP) | $1.23 | 43.01% |
| Comstock Holding Cos. Inc. (Nasdaq: CHCI) | $1.87 | 36.5% |
| Cenveo Inc. (Nasdaq: CVO) | $1.20 | 31.82% |
| EV Energy Partners LP (Nasdaq: EVEP) | $0.6844 | 31.62% |

FREE PROFIT ALERTS: Get real-time recommendations on the best penny stock opportunities the moment we release them. Just sign up here, it's completely free...
While the returns these penny stocks delivered in just five trading sessions look attractive, they come with huge risks.
You see, most penny stocks are speculative investments and can be extremely volatile.
For instance, VistaGen Therapeutics Inc. (Nasdaq: VTGN) shot up from $0.92 to $2.55 on Dec. 6. Since then, the stock pulled back to $1.07. Investors who bought at $2.55 are sitting on a 58% loss today (Jan. 8).
Instead, our Money Morning experts are more interested in finding companies that will increase in value over the long term.
That's where Money Morning Small-Cap Specialist Sid Riggs comes in.
He's an expert at bringing readers profit opportunities with massive potential at an affordable price. Consider his pick from December 2013 - Neurocrine Biosciences Inc. (Nasdaq: NBIX). NBIX was trading for just $9 per share when Sid recommended it, and now it has surged 755.11%, to $76.96.
This China-based company is perfectly positioned to capitalize on the rapidly growing Chinese Solar market.
And analysts are projecting China's solar market alone could grow by 700% through 2035.
The Best Small-Cap Solar Stock to Buy Before 2018