Damages from rising global cybercrime are expected to reach $6 trillion annually by 2021.
And we'll show you the best cybersecurity stock to buy to profit from this unstoppable trend.
You see, to combat cybercrime, spending on cybersecurity is expected to exceed $1 trillion by 2021, according to Cybersecurity Ventures. That's up from $39.5 billion in 2013, an increase of 532% on an annual basis.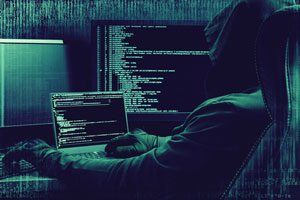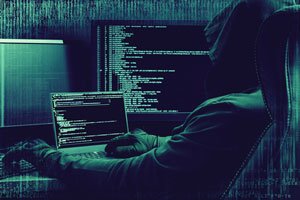 While cybercrime effects all companies and governments, the companies that specialize in security stand to benefit the most from this spending surge.
A number of cybersecurity stocks have already delivered investors outstanding returns in 2017.
That's only the beginning...
Sign up for SMS so you never miss special events, exclusive offers, and weekly bonus trades.
Companies helping customers mitigate profit-eating cybercrime damages will see huge gains in 2018, as the frequency of cybercrime attacks continues increasing.
But before we reveal our pick, here are more reasons why cybersecurity stocks are set to take off in 2018...
Why the Cybersecurity Sector Is Set to Explode in 2018
In just the first half of 2017, 1.9 billion data records were breached, compared to only 575 million for all of 2013. That's an increase of more than 230%, and those are just the ones we know about.
Some of the major companies that reported data breaches in 2017 include Microsoft Corp. (Nasdaq: MSFT), InterContinental Hotels Group Plc. (NYSE: IHG), The Dun & Bradstreet Corp. (NYSE: DNB), Verizon Communications Inc. (NYSE: VZ), Saks Fifth Avenue, Blue Cross Blue Shield Association, Equifax Inc. (NYSE: EFX), and Uber.
The Night Trader's Secret: A former Wall Street insider just revealed a new strategy for executing night trades that could set you up for potential $850, $2,250, or $6,775 paydays - overnight. Click here.
Equifax's announcement of a massive data breach last year marked one of the largest in this nation's history. More than 143 million Americans had their personal information compromised. Information such as social security numbers, names, dates of birth, and addresses were stolen, opening up those consumers to the chance of becoming victims of identity theft.
Being a victim of identity theft can not only ruin your credit score and financial security, but it can also spell disaster for the company responsible.
According to the Breach Level Index, identity theft accounted for 73% of all data breaches in 2017. That's a 16.67% increase compared to 2016, where identity theft accounted for 62.57% of all data breaches.
If a consumer finds out they've become the victim of a data breach because of a company's weak cybersecurity systems, there's a good chance that they'll lose faith in that company. This makes it even more essential for companies to spend the capital necessary to keep customers' data safe.
There are many excellent cybersecurity firms out there, like Palo Alto Networks Inc. (Nasdaq: PANW), up 10.1% over the last 12 months.
But our pick for the best cybersecurity stock to buy in 2018 is positioned to double in value over the next two years alone...
The Best Cybersecurity Stock to Buy for 2018