The United States ended the gold standard in 1971, but the U.S. government still hoards $10 billion in gold bullion to maintain the world's confidence in our economy. Gold is not just essential to own, but it can be hugely profitable for investors too...
In total, the United States is the biggest gold bug in the world, with 8,133.5 tons in gold holdings as of September 2017, according to Business Insider.
That's because gold has been used as a currency since 700 B.C., and today, it's a universal store of value.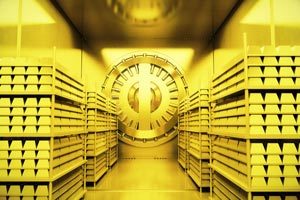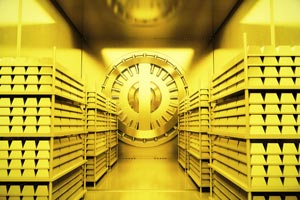 Through inflation, deflation, and stock market crashes, the precious metal has survived.
But not only has it survived, its value continues to grow...
How Forward-Thinking Investors Will Profit from Gold
Gold is valuable because there's a finite amount of gold, it has industrial uses, and it's been valued as a currency well before any of us were born.
While gold has always been used as a hedge against economic uncertainty, it's actually an investment that returns owners substantial profits.
Between 2006 and 2012, gold prices skyrocketed from $836.50 to $1,664 per ounce.
Urgent: Executive Editor Bill Patalon just saw something on his precious metals charts he's only seen twice in 20 years. He calls it the "Halley's Comet of investing" - and it could lead to windfall profits. Read more...
And it's about to make investors rich again...
The price of the precious metal is posed to climb nearly 300% in just two years.
In fact, since Money Morning Resource Specialist Peter Krauth released his shocking new gold forecast for 2020 on Dec. 6, 2017, the prices have already climbed 5.49% in just over a month.
And those early gains are just a taste of what's on the way...
Money Morning's Bullish 2020 Gold Price Prediction