Your Social Security payout could be cut sooner than expected.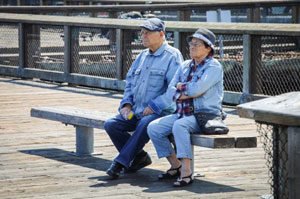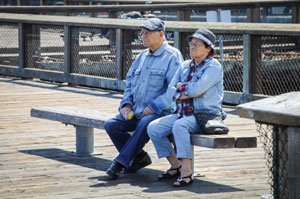 That's because one of the most hotly debated issues in Washington right now could have massive, unforeseen consequences for the Social Security Trust Fund.
We're talking about the Deferred Action for Childhood Arrivals - or DACA.
Indeed, the hundreds of thousands of DACA individuals currently in the United States contribute significantly to Social Security via their payroll taxes.
And in their endless squabbling, lawmakers have failed to account for that impact when discussing the fate of the controversial immigration policy.
Here's how ending DACA could affect your retirement income…
DACA Recipients Contribute Billions to Social Security
Currently, there are 793,026 working DACA individuals in the United States.
An October 2017 study by the national nonprofit Immigrant Legal Resource Center (ILRC) found that, because these immigrants are younger on average than the overall U.S. workforce, they will likely contribute to Social Security for longer than the nation's American-born, aging population.
So a blow to the status of these particular immigrants would mean a blow to Social Security.
In fact, the ILRC found that their collective deportation would cost Social Security an estimated $31.8 billion over the next decade.
The First Step on Your Road to Millions Starts Here: All you need is a computer or smartphone and just 10 minutes of "work" to potentially put $1 million in your bank account faster than you ever dreamed. Read more…
Moreover, if hardliners in Congress are successful in slashing the American immigration population by half -  meaning they would deport 50% of all illegal immigrants stateside, DACA or otherwise – Social Security will lose $2.4 trillion over the next 75 years.
And this wouldn't just affect Social Security beneficiaries down the line; it would affect current beneficiaries, as well...
DACA Deportations Would Affect Beneficiaries Immediately
Both the Social Security and the Social Security Disability Trust Funds use contributions from today's workers to pay out current obligations.
Therefore, the reduction in DACA immigrant contributions would reduce the funds immediately available to pay today's Social Security beneficiaries.
At present, the Social Security Administration (SSA) uses interest from the trust funds to help pay off beneficiaries. But by 2020, the cost of the payouts will become too great, at which point the SSA will have to start dipping into its principal balance to pay beneficiaries.
Stay One Step Ahead of Congress: Sign up for "Retirement Tips" here, and we'll send our best wealth-building stock picks and strategies straight to your inbox the moment they're released.
And come 2034, the trust funds' coffers are expected to empty completely, lest something be done in the immediate future to reform Social Security. At this point, Social Security benefits will drop to 77% of what they are today.
Unfortunately, the government's decision to deport DACA immigrants will only speed this process along.
This means that now is the time to start protecting your finances.
Uncle Sam sure isn't…
Don't Worry About Social Security; Worry About Yourself
Money Morning Chief Investment Strategist Keith Fitz-Gerald is an expert on planning for retirement, and he knows better than to trust the government with something so important.
That's why he compiled this free report outlining precisely how investors can plan for retirement… by age 60.
And it doesn't matter how close to 60 you might be right now; Keith offers solutions for everyone.
You can check out his report right here.
Last Chance to Join Keith's $9.75 Million Wager
Keith Fitz-Gerald is putting it all on the line – and he's knocking it out of the park.
In fact, since October, he's shown his readers an unbelievable 27 cash paydays.
The gains are coming faster now than ever before. In fact, at the pace he set over the past three months, you could be looking at 90 triple-digit moves in 2018!
But we're rapidly approaching the strict limit on the number of people who can access this research – and after Sunday at midnight, your window of opportunity will close forever.
Every day you wait is a missed chance to double your money.
So if you want a piece of this bet, you need to go here now…
Follow Money Morning on Twitter @moneymorning, Facebook, and LinkedIn.
[mmpazkzone name="end-story-hostage" network="9794" site="307044" id="138536" type="4"]