Amazon.com Inc. (Nasdaq: AMZN) already dominates e-commerce, with 80 million Prime users, and it now plans to take on the shipping industry.
Amazon will launch "Shipping with Amazon" for businesses in Los Angeles over the next few weeks, according to The Wall Street Journal.  The service will expand to other U.S. cities throughout 2018.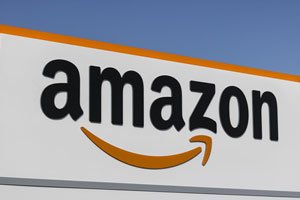 The plan is to start with registered third-party Amazon vendors, according to Business Insider.
Shipping with Amazon (SWA) drivers would go directly to retailers and warehouses to pick up parcels, and then they would deliver them to consumers.
And it's ambitious moves like this that could provide AMZN shareholders with double-digit gains in 2018...
The Amazon Stock Price Could Climb to $2,000
Amazon started out as just an online bookseller in 1994, but it's turning into a one-stop shop for every consumer need.
Want to watch a movie?
Amazon Prime offers over 18,000 movies and nearly 2,000 TV shows in the United States as of March 2016.
Craving a meal from your favorite restaurant?
With a $10 minimum order, Amazon will deliver food from Red Robin, Olive Garden, Applebee's, and local restaurants in your area.
Silicon Valley Breakthrough: This tiny company's revolutionary new device is expected to "change the world on a scale hardly seen in human history." It could hand early investors a $78,000 windfall in the process. Here's how to get in...
Need a professional house cleaner?
With Amazon Home Services, someone will clean your carpet and wash your windows.
And all of this has a been a boon for the Amazon stock price...
Over the last 12 months, the AMZN stock price has climbed 63.21%. In comparison, the Dow Jones Industrial Average has climbed just 17.72%.
But if you missed out on those gains, that's okay.
We think Amazon stock will hit the $2,000 mark - and the accompanying $1 trillion market cap - even sooner.
That's because Amazon is growing fast in all the right markets. Check out our full report on our Amazon stock price target, and why AMZN shareholders could soon see a double-digit return of 45.61%, by clicking right here...
And if you're looking for a smaller company to invest in, one with explosive potential, we've got you covered.
In fact, a new breakthrough company could be a once-in-a-lifetime investment opportunity...
Critical: FCC Approves Revolutionary Device