With the pet industry currently worth $69 billion, investors eager to own one of the hottest new pet startups have been asking us, "When is the BarkBox IPO date?"
BarkBox CEO Matt Meeker said in December 2017 that he wants an IPO as soon as June 2018, according to CNBC.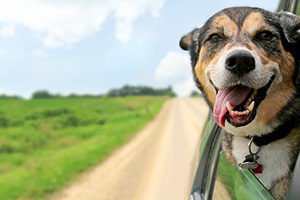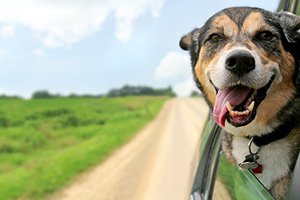 And the reason investors are so anxious is because Meeker is disrupting the $69 billion pet industry...
Each month, BarkBox subscribers receive a curated box of accessories, bones, treats, and toys for their dog. Each of the boxes has a fun theme like "Chewrassic Bark," with items that include treats named "Jurassic Pork."
And Meeker's move into a subscription-based dog treat service is proving to be prolific....
The U.S. pet industry's value climbed from $60.29 billion in 2015 to $69 billion today, a 14.4% increase in just three years.
And that growth is increasingly concentrated in web sales. U.S. consumers are visiting subscription service websites more than ever before.
In 2014, subscription service websites received roughly 4.1 million searches per month.
Sign up for SMS so you never miss special events, exclusive offers, and weekly bonus trades.
As of April 2017, that number skyrocketed over 800%, to 37 million monthly visitors, according to 
Forbes
.
But just because BarkBox is in a hot sector doesn't mean BarkBox stock will be worth buying...
Today, we wanted to provide our readers with a brief history about BarkBox and answer the most important question: Should I buy BarkBox stock?
Here's everything you need to know about the company disrupting the $69 billion pet industry...
The History of BarkBox
In 2011, Meeker, COO Carly Strife, and Henrik Werdelin founded BarkBox.
Formerly, Meeker co-founded the online social networking service Meetup, and Werdelin founded the New York City-based venture development firm Prehype.
Strife worked at Uber from January 2011 to December 2011, according to her LinkedIn profile.
The idea for BarkBox came when Meeker had a difficult time finding retailers in New York City that sold pet products appropriate for his 150-pound Great Dane.
Breaking: California Marijuana Legislation Sparks the Most Profitable Opportunity of 2018. Click Here for Details...
Seeing a problem, he decided to fix it himself...
BarkBox customers have three box sizes to choose from to tailor the selections to their dogs: "Small & Cute" (0-20 pounds), "Just Right" (20-50 pounds), and "Big & Bold" (50+ pounds).
A 12-month subscription costs $20 a month, or $240 per year. A six-month subscription costs $25 a month, or $150 for half a year, and a one-time order costs $29.
This innovative structure helped the company turn a profit as of Q1 2017. BarkBox expected revenue of $150 million for 2017 and for revenue to climb 66%, to $250 million, by the end of 2018.
This leads us to the most important question investors will ask themselves when the BarkBox IPO date is announced: "Should I buy BarkBox stock?"
Here's the answer...
What to Know Before Buying BarkBox Stock