With 30 states and the District of Columbia having legalized medical cannabis in some form, it's clear where to find the top marijuana penny stocks...
The medical marijuana sector.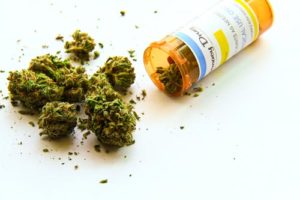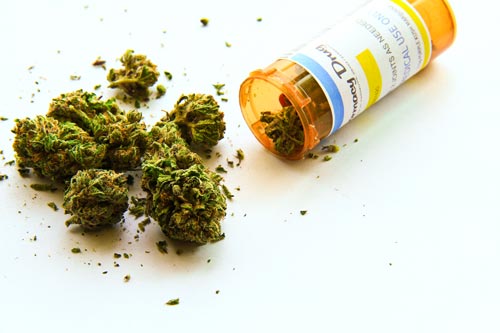 In the long term, Money Morning believes the cannabis industry is too big to stop. California just legalized recreational marijuana sales in January, and other states across the country can use California as a roadmap for their own legalization.
Legal cannabis sales in North America are expected to climb from $10 billion in 2017 to $24.5 billion in 2021, according to Arcview Market Research.
That's a 145% sales increase in just two years.
But right now, recreational marijuana is only legal in in eight states.
Meanwhile, medical cannabis is legal in nearly 70% of the country already.
That's why today, we wanted to share all the details with Money Morning readers about three of the top penny pot stocks to buy now.
The first cannabis pot stock on this list has climbed from $0.39 to $0.64 over the last 12 months - a 64% jump.
And if the stock price keeps that kind of momentum, it could climb another 64% over the next year...
Marijuana Penny Stocks to Buy Now, No. 3: GB Sciences Inc.
Las Vegas-based GB Sciences Inc. (OTCMKTS: GBLX) sells equipment to grow marijuana indoors.
The company also "intends to produce" cannabis-based drugs.
GB Sciences reached a research agreement with the University of Seville in October 2017 for the development of a THC-free pain drug that is cannabis-based.
GBLX currently trades for $0.65 per share. Over the last 12 months, it's climbed 64.10%, from $0.39 per share to $0.64.
If the stock price keeps climbing like that from February 2018 to February 2019, GB Sciences could be worth $1.05.
Breaking: California Marijuana Legislation Sparks the Most Profitable Opportunity of 2018. Click here for Details...
And the next stock on our list has performed even better than GBLX, climbing from $0.30 to $0.74 per share in the last 12 months.
If the stock price keeps that kind of momentum over the next year, that's another potential gain of 146%...