Last month, the Dow underwent the largest intraday drop in market history, falling more than 1,600 points in one trading session. With more volatility on the horizon, many investors are wondering if it's possible to predict a stock market crash.
Despite Wall Street's confidence, predicting stock market crashes is incredibly difficult. In fact, it's not possible to do it accurately.
But that doesn't mean investors can't protect their money from the next market crash…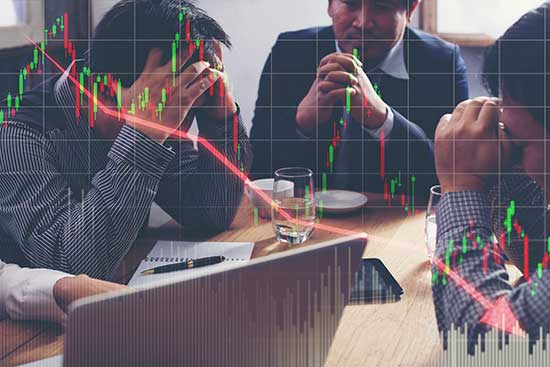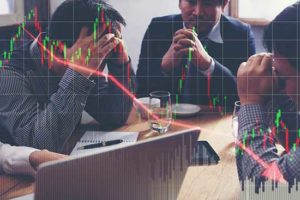 While you might not be able to know when the next stock market crash is coming, Money Morning is preparing investors with a stock market protection strategy that will protect your portfolio from the downturn. In fact, our strategy can set you up for profit when the markets fall.
Here is what you need to know about the possibility of a stock market crash in 2018 and how you can protect your investments…
Why a Stock Market Crash in 2018 Could Happen
While we aren't predicting a stock market crash, there are a few signs that the bull market might not be as strong as it appears.
You see, the U.S. Federal Reserve is expected to raise interest rates up to four times in 2018 alone.
BIG, FAST PROFITS: This one pick paid 100% in seven days, then 205% the next day, and 410% by the next week. You've got to see how it's done…
Over the last decade, the Fed has kept interest rates low in an attempt to spur economic growth in the wake of the Great Recession.
Many companies, betting on continued access to this "cheap money," have borrowed aggressively, and analysts have made aggressive projections about their future growth based on low interest rates.
As a result, rising interest rates may reveal that the market is overvalued due to heavily leveraged companies offering overly ambitious growth projections.
And there's even a historical metric that suggests this is already the case. The Shiller Price-Earnings (P/E) ratio is a common measure of the stock market's value relative to earnings. Today, it stands at 33.20, which is over 97% higher than its historical average.
The only time it has been higher than the current level was in 1999, shortly before the 2000 tech bubble burst.
While that doesn't mean the market will crash now, it's a sign that investors can never be too complacent about the future of the market.
This is why we strongly recommend that investors take action now to safeguard their cash with a reliable stock market protection plan.
You see, the trick to protecting your portfolio is to find "must-have" companies that fall into what Money Morning Chief Investment Strategist Keith Fitz-Gerald calls the six "Unstoppable Trends": medicine, technology, demographics, scarcity and allocation, energy, and war, terrorism, and ugliness (also known as "defense"). The Unstoppable Trends are backed by trillions of dollars that Washington cannot derail, the Fed cannot meddle with, and Wall Street cannot hijack.
Let's take a look at two stocks that align with Keith's "Unstoppable Trends" and can protect your portfolio during stock market crashes.
In fact, these two stocks actually produced positive returns for investors after that infamous 2000 tech market crash…
Buy These Two Stocks to Protect Your Portfolio During a Stock Market Crash