The market is gripped with extreme volatility this week. With the U.S. Federal Reserve starting to raise short-term interest rates and the specter of a trade war brewing, investors might think that their only choice is to head for the hills.
Not so fast. There is one area that is thriving.
Money Morning Resource Specialist Peter Krauth says this is the best time in the last 50 years to invest in commodities. In fact, he says it is in "full bull mode." And the industry is providing us the best ETF to buy now…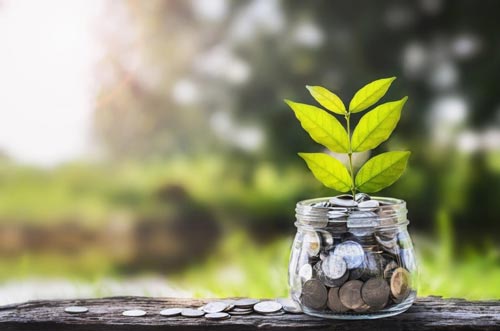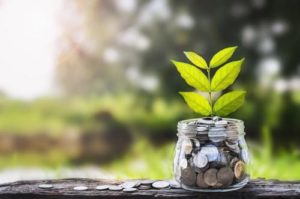 The venerable Commodity Research Bureau (CRB) Index is now up about 28% since hitting a 20-year low in January 2016. That rally isn't as dramatic as the one stocks had in 2017, but that 28% gain puts it squarely in bull market territory.
So, what is driving this resurgence in an asset class that was left for dead not that long ago?
There are several factors, including inflation fears from a recovering economy and potential trade tariffs, and a U.S. dollar that seems to be on the skids.
Urgent: Oil prices could soar to $100 (or higher) ahead of largest IPO ever. Click here to see how you could triple your money from oil's epic rise.
Inflation means the purchasing power of financial assets, such as stocks and bonds, goes down. Companies earn less profits because their inputs rise, and customer demand may decline. And inflation pushes interest rates higher, with or without the Fed, making the value of fixed income investments decline.
The dollar matters because it moves mostly in the opposite direction as commodities. For example, if a barrel of oil costs $62, a drop in the dollar means it takes more dollars, perhaps $65, to buy that barrel. The price goes up, even if oil reserves and economic power hold steady.
Strength in commodities is not limited to just gold or oil. Since late 2016, corn prices are up 13%. Aluminum and copper have jumped by 54% and 56%, respectively, since January 2016. Spot zinc is up 130% in that same time. Gasoline prices have doubled.
And Krauth thinks they are about to soar even higher…
The U.S. Dollar Index has already lost nearly 13% after peaking just over a year ago. The trend in this market is clearly to the downside as the euro, Japanese yen, and British pound all gain strength. Clearly, the greenback is on the losing end of foreign currency markets around the globe.
It all points to a major shift in the performance of hard assets versus financial assets. Using the CRB Index and the S&P 500 as proxies, the ratio is at a multiyear low. In other words, commodities are cheap relative to stocks. The pendulum has a long way to swing back in the other direction.
Legendary hedge fund manager Paul Tudor Jones said recently that U.S. deficit spending is setting us up for accelerating inflation. That puts commodities and other hard assets right in the sweet spot for investors.
And that makes the entire industry an excellent profit play right now. And this ETF to buy, in particular, is poised to soar…
The Best ETF to Buy Now to Play the Commodities Boom